Before Mark Sebranek was a cattle feeder, he had a small cow-calf herd. He wanted to feed a load of cattle, get information back and capture more value from his genetic investment.
"I was another one of those that some people don't want to mess with: the small guys," Mark says, noting he never found an eager feeding partner. Although it might seem like a lifetime ago now, he didn't forget.
Instead, when Mark took the lead at Irsik and Doll Feed Yard near Garden City, Kan., it propelled him to do more: more sorting, more communication, more watching out for the little guy.
That includes ranchers like Troy Hadrick of Faulkton, S.D.
In last week's, "Following the Calves" update, we talked about the 2016-born calves making their way to Kansas, but what happens to their heifer mates?
"We retain most of our heifers. About 90% of them, we'll give them a chance to breed," the rancher says. After one round of artificial insemination (AI), he turns bulls out for one cycle before ultrasounding the females in August.
"We leave it up to those heifers, 'Do you want to be a mama or not?' We put a fair amount of reproductive pressure on those heifers to get bred," he says. "It really sets up the rest of their career because they're going to calve as early as anything in the herd that following year."
When they don't stick, Hadrick has a "Plan B."
Last year, 23 open heifers shared a trailer with calves from another area ranch, arriving at Irsik and Doll on August 18.
"That way they can still make money, just in a different fashion," Hadrick says.
The heifers were harvested in December, after gaining 4.83 pounds (lb.)/day and converting at 5.15 lb. feed/lb. of gain. They made 74% Certified Angus Beef ® (CAB®) brand and Prime, with 954 lb. average hot carcass weight (HCW).
"At the end of the day, you have to pay the bank of Rome. That's why I've always thought the total dollars per head is a very valuable number," Mark says of the final analysis. These heifers gave up some yield grade discounts, "to help increase the dressing percent because the performance was so good," he says, noting the quality grade was a bonus.
When Troy posted those results on his personal Facebook page, some wondered what's the catch?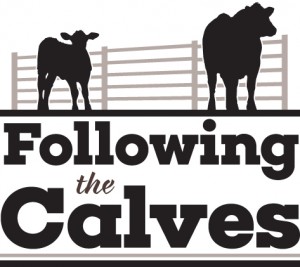 "We try to measure as many things as we can," he says. Everything from an increasing pregnancy rate and ribeye area to a flat yield-grade trend and decreasing mature cow size tells him there have been no trade-offs. "All the numbers tell us that we haven't really given anything up, but the trait that pays us a lot more at the end—marbling—has increased a lot."
These kind of results are why the cattle feeder is happy to field questions from first-time customers and to work with ranchers of any size.
"You go through a lot of discussions with them about what you do with the information you get back, how we do stuff, how we sort," Mark says. "There's a lot of questions."
But those questions, they lead to answers. In Troy's case, they're leading to pretty steep improvements.
Check back next month when we see how the next generation is shaping up during a calving season update to our series.
May your bottom line be filled with black ink,
Miranda
PS–To catch Troy's story from the start, read "Rapid change," "Proud to pass it on," and "Not in South Dakota Anymore."
You can also visit ranches in Oklahoma and Montana in our other "Following the calves," series installments.