The 'milk cow' that changed a beef business
If not for a milk cow and a hurricane, the magic formula that is Riverbend Ranch might not be.
First, the dairy animal: It belonged the VanderSloot family, and it was 12-year-old Frank's job to care for it, milking it by hand morning and night.
It might seem like a far stretch from the small northern Idaho farm that supported the family decades ago to now owning the 19th largest seedstock ranch in the nation, but without that early connection to agriculture, Frank might have occupied his time and resources with another venture.
"I think that's the way to raise kids," Frank says. (For the record: I agree!) He always had some cattle around, but 25 years ago he began building the registered herd.
"It was a selection of one at a time, and honestly that's what I think has given us an advantage in the marketplace today: the fact that we chose every cow that we thought were some of the best out of these herds," Frank says. He's seen people spend years trying to "upgrade."
"We started with the entire cowherd being exceptional," he says.
And as for Hurricane Floyd? Well, it claimed half of Steve Harrison's family cowherd in North Carolina. The animal science graduate had come back to manage that enterprise on the diversified farm, and when the flood waters rose, bringing unimaginable devastation, he said, "I can't go back to working in the hog barns."
So he headed West.
Together Frank and Steve, now the general manager, have shared a mission, making Riverbend not only successful but a well-known source for genetics that will do it all. They are unashamed of their focus on carcass quality.
"If we're in the business, we should do it right," Frank says
The vision was his, but it has continued with Steve.
"We're highly data-driven," he says. "We're trying to put as much carcass into the cattle as we possibly can without sacrificing their ability to work in the real-world. It's our guiding principle."
They have a large commercial herd and several satellite ranches to stock. They see how their genetics perform in the grow yard and on the cattle they retain through the feedlot, both their own and purchased customer calves.
"Each group of cattle gets better in terms of yield, in terms of conversion, in terms of grade," Steve says.
But it all comes back to making sure the cattle work for the people buying Riverbend genetics.
"Our focus is our commercial bull customers. Everything we do revolves around trying to service them."
When I visited last month, I heard "customer" a lot, and not in a way that seemed like lip service. When they create cattle, they have you in mind, and their numbers prove it.
May your bottom line be filled with black ink,
Miranda
PS–Watch for "the rest of the story" in a fall issue of the Angus Journal.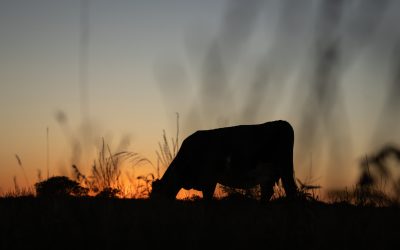 "Nobody likes to hear this in the middle of a trial, but it seems often true in life and business: the thing that feels so hard now, won't always feel hard." Miranda's Black Ink® column for November touches on the idea of growth, and how it often feels better in hindsight.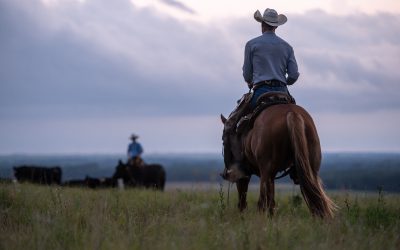 They run deep Roots anchor the Dalebanks program, helps them growBy: Miranda ReimanA difficult place to put down roots—that's an odd feature for a prairie really, but it's true of the Kansas Flint Hills. The pastures at Dalebanks Angus near Eureka, Kan., hide the...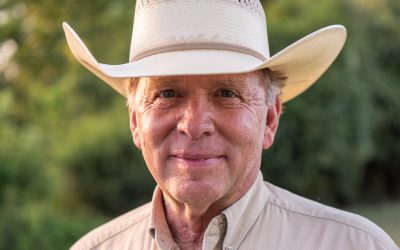 Two fishing cabins stood on the edge of the San Marcos river in 1919. Sixty years later Bodey Langford connected the two, as brick-by-brick, he built a home where he and Kathy would raise daughters Anna and Callie. There on his late father's ranch near Lockhart, Texas, he also built his herd with purpose.