Driving from Kansas to Ohio, farmland stretches out to the north and south of Interstate 70. Rolling hills that remind me of home soon begin to climb higher, and trees grow thicker alongside streams.
"And people say this isn't scenic?" I say aloud behind the wheel of my neatly-packed Nissan headed east last week. It is not the familiar prairie I know well, but still I think, "In this country, the farms are always my favorite." Farms connect communities, and families gather for events such as harvest or branding. The "Wheat State" tends to ooze pride for its agriculture. However, no yellow brick road lies between the Certified Angus Beef ®(CAB®) brand office and my home state.
A recent influx of Kansans to the Wooster office causes some to wonder about that; as this summer's Producer Communications intern, I further contribute to the coincidence.
But is it all a coincidence? Reviewing the list of feedyards interested in Angus cattle on our CAB partners website, I notice my state shows a respectable list — 151 in all. Next, I surf over to our consumer website and note four Brand the Barn celebrations planned this month. Then, search results show 21 stores and restaurants within 75 miles of my family's ranch near Emporia selling our beef on their cooler shelves or menus.
Finally, I reflect on my experiences growing up on a cattle backgrounding operation, where we rely on genetic decisions made before cattle reach us, and nutrition and health management plans that help cattle perform. Discussions with other beef community members and neighbors as well as science-based tools support us placing what we believe to be our best foot (hoof) forward.
There's no question. The brand and its quality goals thrive in Kansas and elsewhere, developing producer resources, analyzing genetic merit and marketing to consumers. But producers' own efforts to improve their herds, their beef and ultimately the eating experience for consumers is what drives the heart of this brand's development. It starts on those farms and ranches, where opportunities often appear within reach when the operators seek progressive answers. After all, that's how CAB originated four decades ago.
With my labels of "beef fanatic" and the newly added "intern," I look forward to playing my part in this story, which has been made successful by many. I carry this perspective with me as I begin my work this summer, also keeping in mind what someone reminded me of this past January at the Youth Beef Leaders Seminar at CAB's Culinary Center.
A rising tide lifts all the boats.
This saying, coined in economics, easily applies to our mission's pursuit of economic rewards for consistent quality. Kansan or not, it's no coincidence that partnerships raise the tide on beef's chance of being the premium choice for families and retailers alike.
Doing my best by beef,
Sarah
---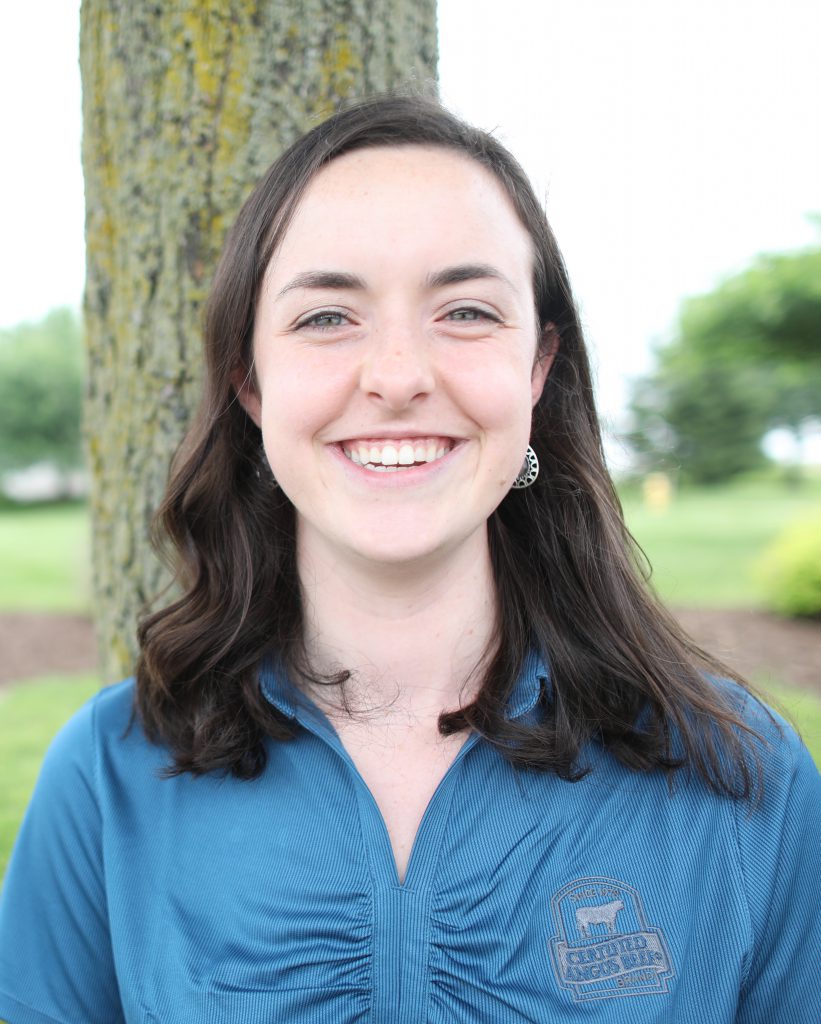 Sarah Moyer interns at the headquarters office in Wooster, Ohio. The senior in ag communications at Kansas State University aims to improve her writing by sharing stories of high-quality beef producers, as they work to improve their herds.