The Cost and Value of Quality
NCBA Convention
Beef quality has many contributing factors – freshness, tenderness, color and more shape the perspective. However, when Mark McCully, vice president of production for the Certified Angus Beef ® brand, talks quality, he means marbling.
While other indicators of beef excellence are important, it's the "taste fat" that drives consumer demand. Those little flecks of white in a ribeye may look small, but they carry a lot of weight when it comes to pleasing the palate.  
"We know that consumer satisfaction gets better as we increase the amount of marbling and increase the quality grade of our product," McCully says. "In the last 10 years, we've made tremendous progress in beef quality."
During his session of Cattlemen's College at the NCBA Convention and Trade Show, McCully laid out how to satisfy today's persnickety consumers and their never-ending production demands. The thesis: more high-grading beef.
That's exactly what the industry has produced, particularly in the Prime category.
In 2010, cattlemen produced about 13 million pounds of Prime beef per week. By 2018, that grew by 158%, to more than 33 million pounds per week.
It's herd building with the consumer in mind.
Genetic advancements and management upgrades to match led to today's largest supply of quality beef ever. As premium beef categories grow, the less desirable wane. In 2018, more cattle were stamped as accepted into the CAB brand than the number graded Select.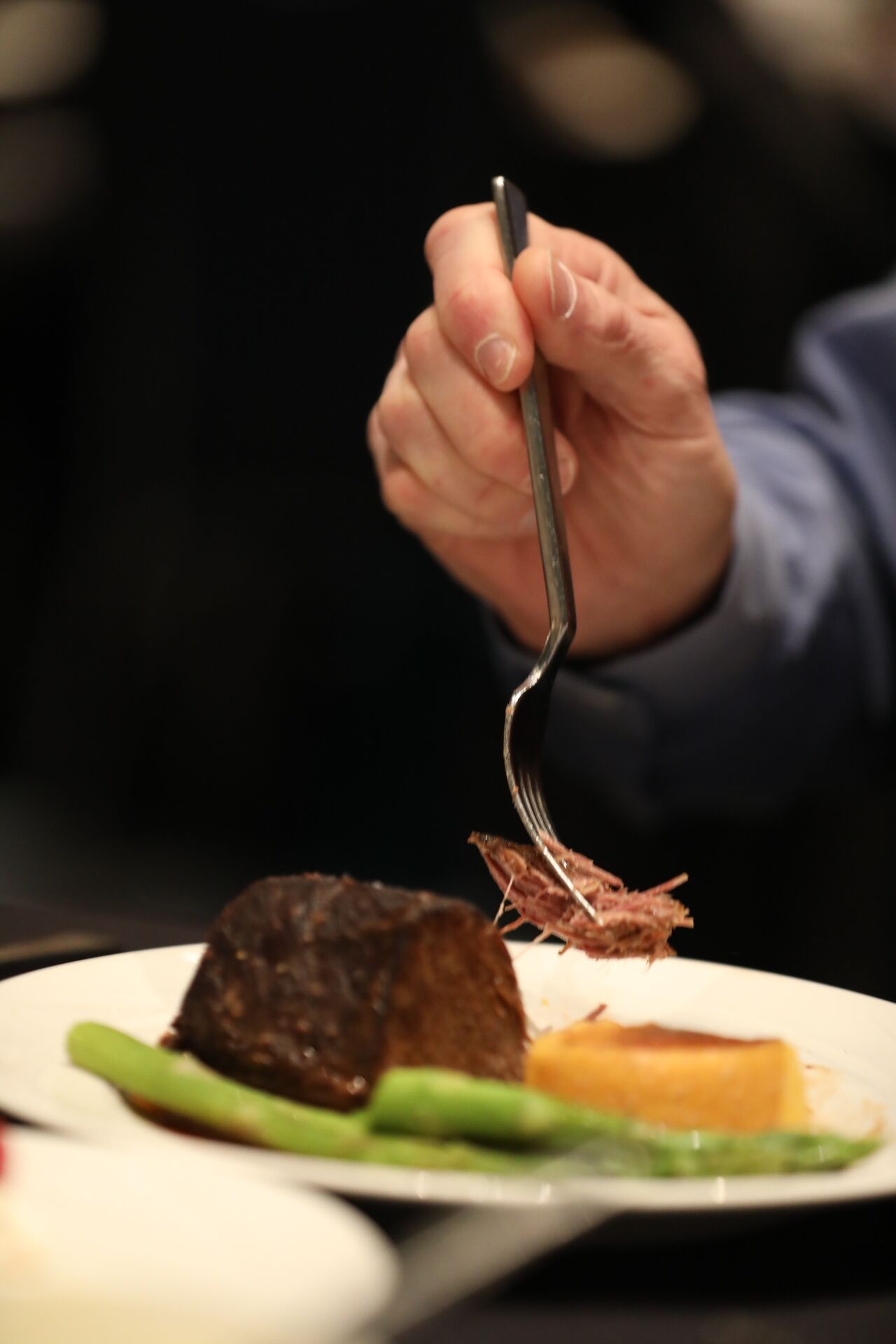 The progress is admirable, but does it come at a cost?
McCully says no. Cattlemen haven't reached the point of "too much" premium-quality beef and he doesn't see it on the horizon.
"There's a case where I believe supply drives demand," says McCully. "Today we have more businesses building their reputations around a higher quality beef product, because we made it available to them."
The numbers validate it. The Choice/Select and Prime/Choice spreads serve as barometer for the market reaction to a greater supply of premium beef. While those spreads have shown some compression as the Choice and Prime beef supply grew by 26% in the last three years, volatility remained low. Spreads have remained constant, most notably, that between CAB and Choice, an indicator McCully says signals more than he could have expected a decade ago (See Charts).
"In light of the amount of product that's been on the market these last few years, our spreads have maintained," McCully says. "We can read that as, there is still a really strong demand out there for our brand and the premium Choice category."
In a business where talk often centers around premiums, it's not the defining factor for cattlemen.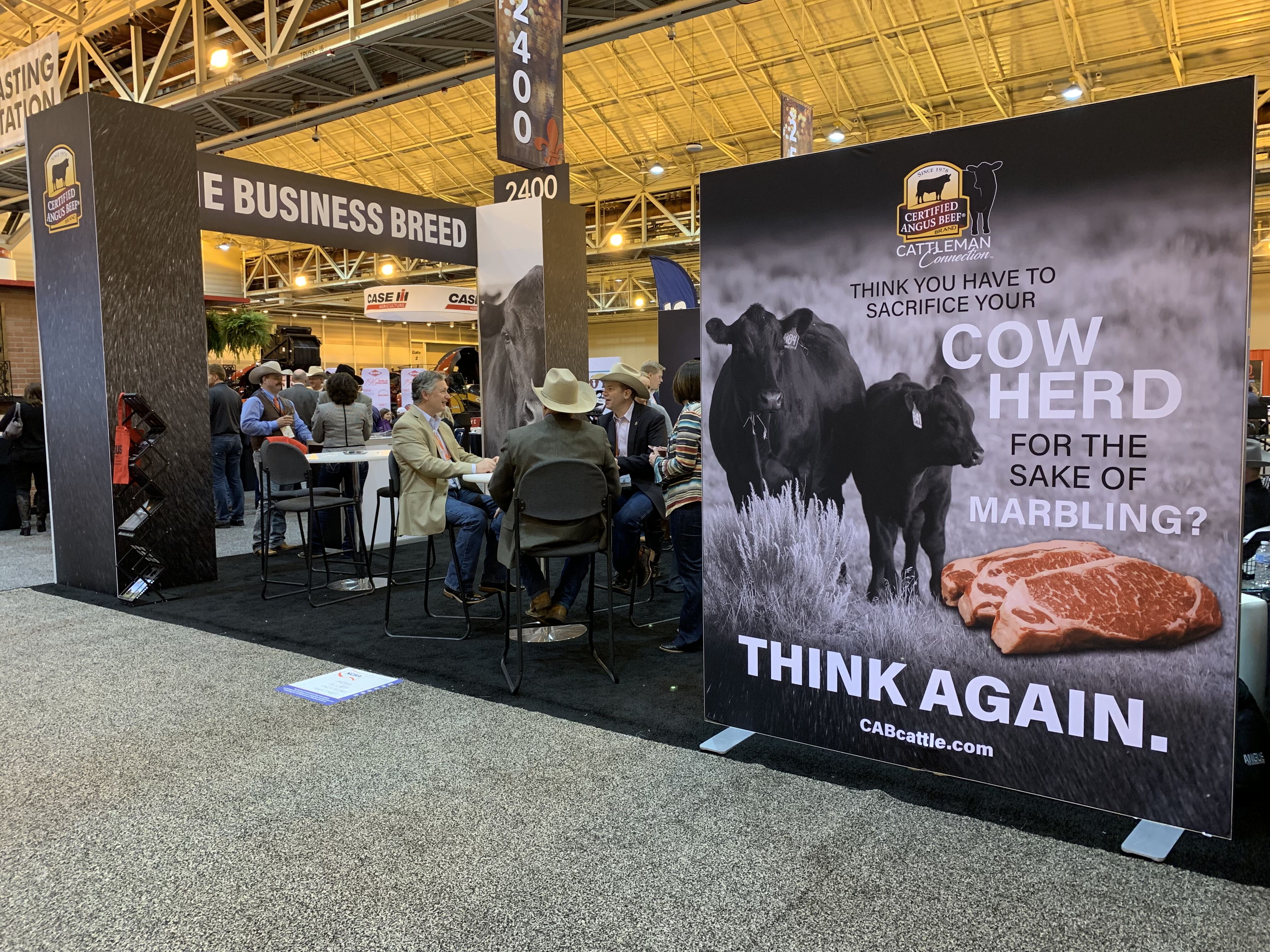 "It's really about the bottom line. It's the value and relation to the costs," McCully says.
And these high-quality cattle aren't coming to market at an extra cost to produce.
According to data from Five Rivers Cattle, it's possible to have both good feedyard performance and premium quality grade.
In an analysis of 136,000 head, feedyard performance was compared between high-grading (90% Choice and Prime with 45% CAB) and low-grading (60% Choice and Prime with 13% CAB) pens. The high-grading cattle were nearly 50 pounds heavier but had similar average daily gain, feed efficiency and cost of gain, debunking the idea that feedyard performance must be sacrificed to hit high quality levels.
Performance is only half the equation for cattle that must satisfy consumers.
McCully says the industry must focus on the maternal side of the herd, too. The cow is vital to the success in quality grade today and deserves credit for the rise in CAB acceptance.
"I think the Angus cow is the unsung hero of the Certified Angus Beef success story," he says. "We can't do this without a functional cow."
It's in no one's best interest to sacrifice the cow for the sake of end-product merit. Without a consistent mother that raises multiple progeny to fit the bill, no premium program can succeed. Fortunately, there are no genetic antagonisms between marbling and important cow traits like fertility or longevity.
"We've got the tools today that we can use to improve the quality of our end product while simultaneously making our cattle more efficient and our cows better, maternally," he says.
While some may see the "giant wall of meat" supply as an industry challenge, McCully sees opportunity.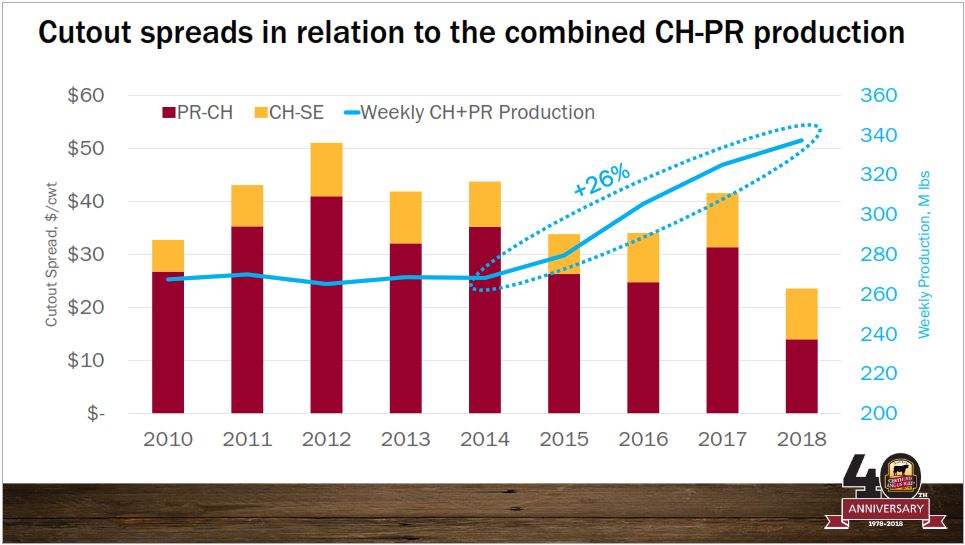 "In producing more Prime and upper 2/3 Choice, we have access to a whole new consumer base," he says. "These are consumers who have never had Prime before. And guess what? They like it."
Looking to the global consumer, he says there are strong signals for premium beef, too.
"Global consumers, specifically those around the Pacific Rim, demand products that perform with their different cooking styles. Marbling helps beef perform well in those traditional cooking methods."
Producing highly marbled beef is a competitive advantage for U.S. cattlemen and a key to growing global demand.
"Increased quality has translated to increased consumer confidence," says McCully.
Once they've had a taste, it becomes a built-in expectation.
"We have a consumer today that's raised the bar on what their expectation is of our product, from an eating satisfaction standpoint," McCully says. "And they're not willing to go back."
That's a good thing for the future of the beef industry.
"I think the economic incentives are there to stay in line with the market place, and falling behind in meeting those expectations starts to come in the form of discounts and lack of market access," he says.
The consumer's higher bar for beef today is a positive sign, McCully says. "We need to make sure we continue to meet and exceed that expectation going forward.  And we have the knowledge and the tools today to improve the quality of our beef while also driving out cost. "