By the end of the day, my cheeks hurt from laughing.
Normally it's my feet that hurt after a ranch visit, not my face. I didn't know what to expect on my first visit to a Canadian ranch. I sure didn't expect to smile so much and leave with a sunburn.
What I did find was that the Bolduc family loves big, laughs hard and their passion for Angus is difficult to beat.
Their story is one that's been told so many times, it might soon become legend. But no matter how many times I hear it, I always learn something new.
You could say Cudlobe Angus began on a whim. You might even call it teenage spontaneity or a desire to go against the grain. Dyce, the son of Shorthorn breeders wasn't even twenty years old when he bought his first Angus cows in the 1967. Back then, black cattle sold at a discount.
But Dyce and his brother David saw potential where others only saw lost profits. This mindset difference set in motion an adventure 50 years ago that today is carried on by their children.
Cudlobe genetics and their program make them unique – but it's the people and their vision that make it something special.
"We're trying to service a whole industry that begins with us," Dyce says. "We realize consumers have to have a quality product that they want to pay good money for, and that starts here."
The journey from three Angus cows purchased at a sale barn to a more than 600 head seedstock operation that hosts two sales a year took decades of learning and investment risk. As soon as a new technology became available, the brothers implemented it, including expected progeny differences, ultrasound, DNA testing, carcass data and more. Now, they are heat checking from high frequency ear tag technology that connects to an iPad. If it allows them to gather more data, you bet they're going to try it.
"I really enjoy the science part of our industry," David says. "We have technology that if we make use of it, we can make a difference in our cattle. Seeing that science produce results, like actually seeing a client's data where their cattle grade 16% Prime, that's my favorite."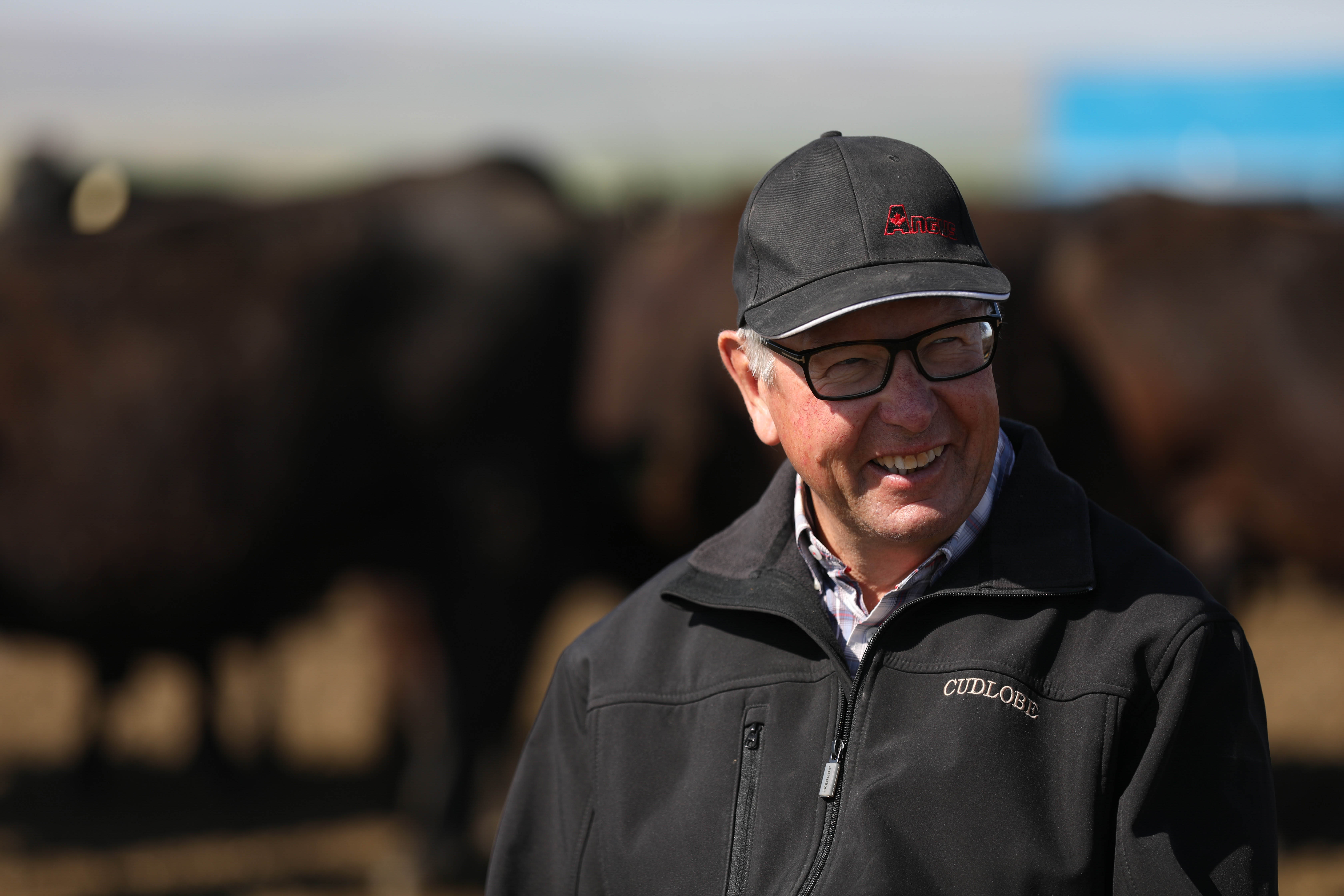 Results matter to these cattlemen because they know it helps more than just their operation.
"We have to use the best technology available to us to generate a product that can be raised sustainably, efficiently, relative to the environmental inputs and be accepted by the consumer at a level that drives demand for our whole industry," David says.
It's that pull-through demand the pair always understood. It drove their emphasis on carcass quality.
Many might have called them crazy to care about carcass genetics since beef quality grading didn't launch in Canada until the '90s.
"When Cargill first opened in Alberta and they had several producer meetings with their cattle buyers," David says grinning at the memory. "I'll never forget sitting in that room and smiling when I heard one of them say, 'We'll be looking to source a lot more British cattle… and I'm not talking about Herefords.'"
They set their sights on raising bulls whose progeny would make it into the Certified Angus Beef program. Inspired by the vision set by its early founders, they considered the brand a mark of success.
"Who wouldn't want to be aligned with an organization that has that much vision and that much ability to impact the industry?" David asks rhetorically.
But it's never been just about their own accomplishment.
"It doesn't matter the amount of success we have here at Cudlobe, if the folks we provide genetics to don't capture some of that success," Dyce says.
It shows in how they've worked to pay it forward. Beyond both brothers' extensive lists of service to the beef industry on boards ranging from the Canadian Angus Association to the Beef Improvement Federation, they are always focused on how to make their customers more profitable.
Their first feeder calf sale marketed 2,500 Cudlobe sired calves that sold for a $50 premium to the rest of the market on that day.
They walk their commercial customers through retained ownership, too. One reported a $143 greater return per-head by marketing those cattle on a quality-based grid. They encourage commercial partners to collect the data and take the time to explain the cutout sheets. A 2018 group of 180 Cudlobe-sired feeder cattle graded 99% AAA or better, with 73% qualifying for CAB including 26% Prime.
On June 9, 2018 they were presented the inaugural Certified Angus Beef Canadian Commitment to Excellence Award at the Canadian Angus Convention.
It's their pay it forward attitude that's earned them business success and recognition. It's an understanding that making it better for the next person in line, isn't just about making things better now, it's about leaving a legacy.
"It's a mindset to work as a family," David says. "It's quite simple, treat everyone like you want to be treated yourself."
The journey to success isn't worth much if you don't enjoy,  it's important to have the right partners by your side. It's doing something they love with the people that matter most.
"We're really happy. It's been great to raise these cattle alongside our children and now to see them grow, go on and come back to the farm," David says.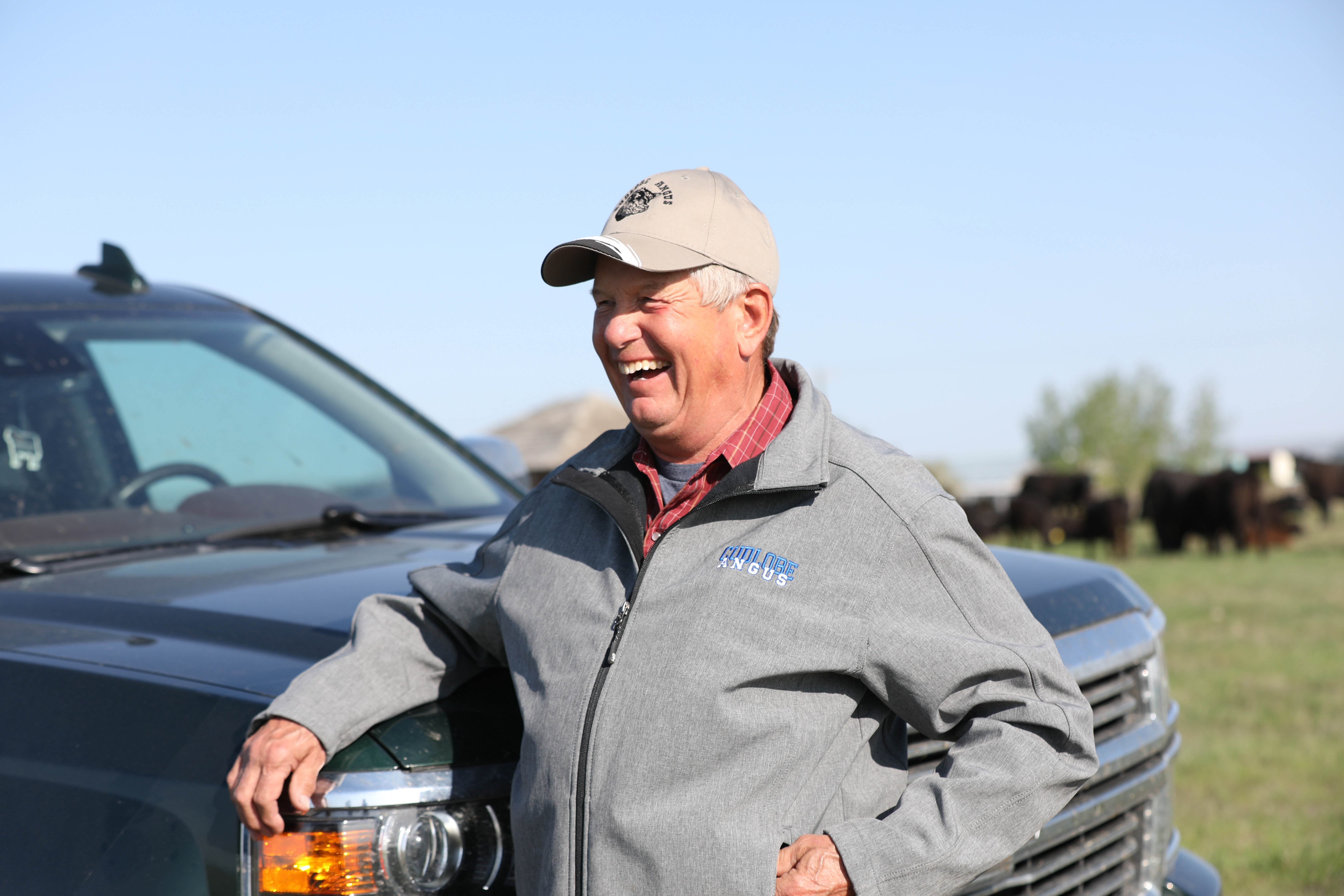 With a smile on his face, Dyce respond, "Cudlobe is going to exist long into the future."
That, they both say, is their greatest success.
Until next time,
Nicole