You know that other side of the beef business?
I'm talking about foodservice – the steak cutters, distributors and folks who market what you raise to hotels, restaurants, institutions (HRI)?
Well nearly 300 CAB Specialists (the guys and gals at our foodservice partners who share the ins and outs of your brand with the HRI guys and gals) gathered in sunny San Diego last month for our 2015 Specialist Seminar.
It was full of good food, obviously, but also good news. For both sides of the beef biz.
Fresh solutions and bright ideas were the target for the Specialists who shared in the training and learned about merchandising tools, along with our restaurant licensing program, the new "Heritage Campaign," research data and "local" ideas.
Vice President of Business Development Mark Polzer said he sees signs of the industry starting to bounce back.
And that's good news for us.
"We've always talked with our foodservice partners about how we understand what a difficult industry it's been since the recession," Mark said. "You're forced to somehow try and come up with profitability that's the same as a year ago, based upon fewer customers. That becomes very difficult."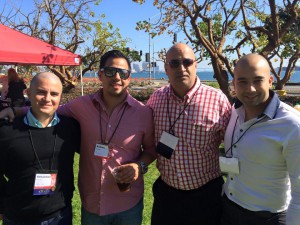 What's most exciting, he said, is that pounds sold through foodservice have grown for five consecutive years. With record high prices throughout the beef supply chain, Mark called the sustained up-trend in sales a testament to the power of dependable quality at each step.
He's talking about you.
"We don't need Select cattle," he said. "We've been raising to the higher quality levels in response to economic signals – the degree of genetic change in our cowherd across America is just amazing."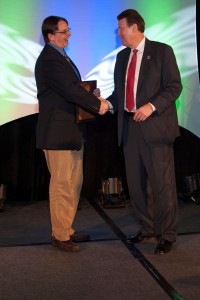 Moreover, Mark says those he works with think like the ones I work with.
"Here's a group of cattlemen that have put together the genetics that allow CAB to continue thriving in times of difficulty, and it's the same with our Specialists. It's one camaraderie. They come together with a singular focus on the brand."
Get excited for bright forecasts on the horizon.
Thanks for allowing me to tell your story,
Laura