Rutan family earns CAB Commercial Commitment to Excellence Award
Idaho ranchers make natural work of a Prime heritage
Story and photos by Morgan Marley Boecker
September 24, 2020
A quote inspires their business and personal integrity: "Feed your cows and don't lie to your banker."
The owner-managers of Morgan Ranches learn and teach through such wisdom gathered over decades.
"Change is inevitable, success is optional," David Rutan says. Indeed, every day is a choice, and the Rutans choose to make it good.
That positive philosophy only begins to tell why Morgan Ranches earned the 2020 Certified Angus Beef Commercial Commitment to Excellence award.
There's a difference between "hard work" and "good work," Ann Rutan says. And they take pride in the kind of work they do every day.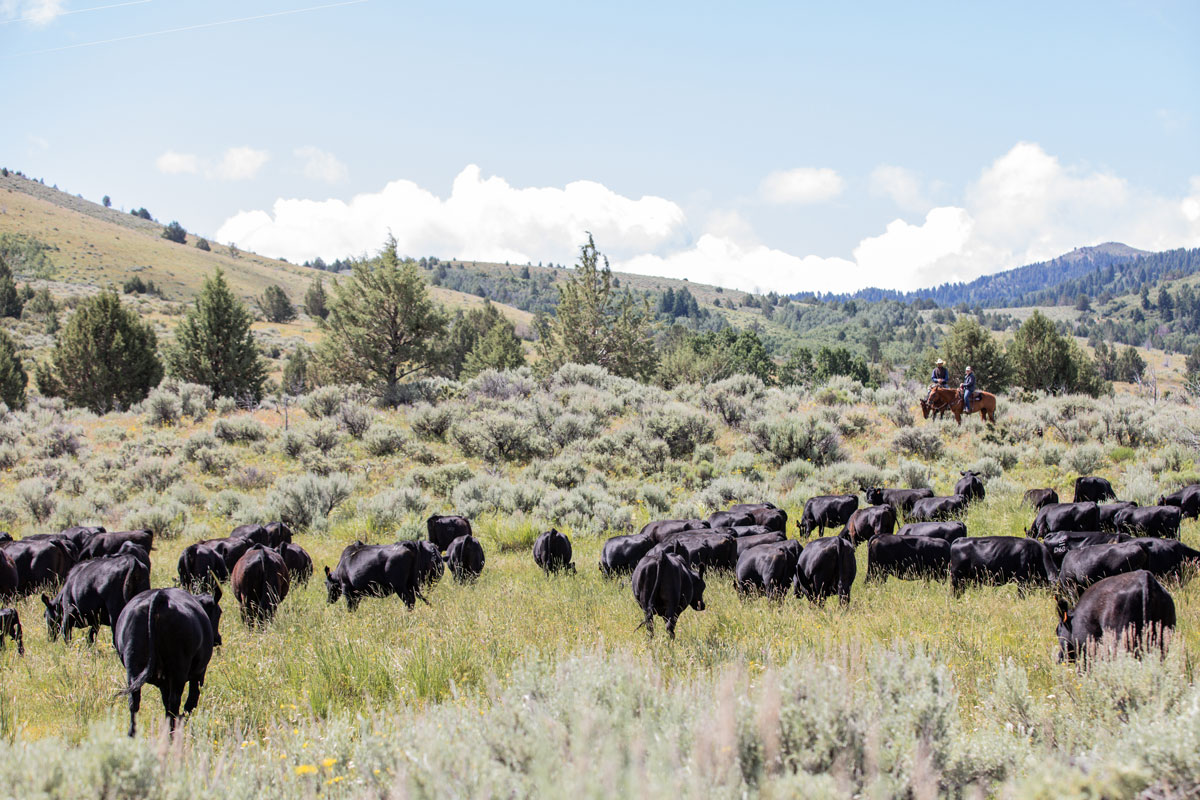 Good hands
It wasn't a storybook kind of love that brought David and Ann together, but it was perfect for them. They each had their own kids when fate brought them together in their late 30s.
Life finds a way to reunite old friends, too. More than a decade had passed since David worked for Morgan Ranches, but Walt and Grace Morgan asked him to come back to South Mountain, Idaho. This time for good, so much that one day Walt's quote would greet all who enter the new family's home.   
In just a few years, Grace left this world and Walt followed three years later in 2001. The ranch was in the Rutans' hands. Inspired by Walt's grit and perseverance and the dedication and investments by Grace, the Rutans kept the name out of respect and a sense of responsibility to give it their best.
"You have to have a dream and a passion. You have to believe you're put here for a reason," David says. "I think I was put here to raise food for people." 
Today, David, Ann and two of their sons manage the ranch. Each one brings their own strengths to keep it running smoothly.
It takes a vested interest to trust the hands doing the work and making decisions. Memories and plans are shared at the dining table, in a space also known as their board room, all serving to show the blended commitments to managing a successful family business.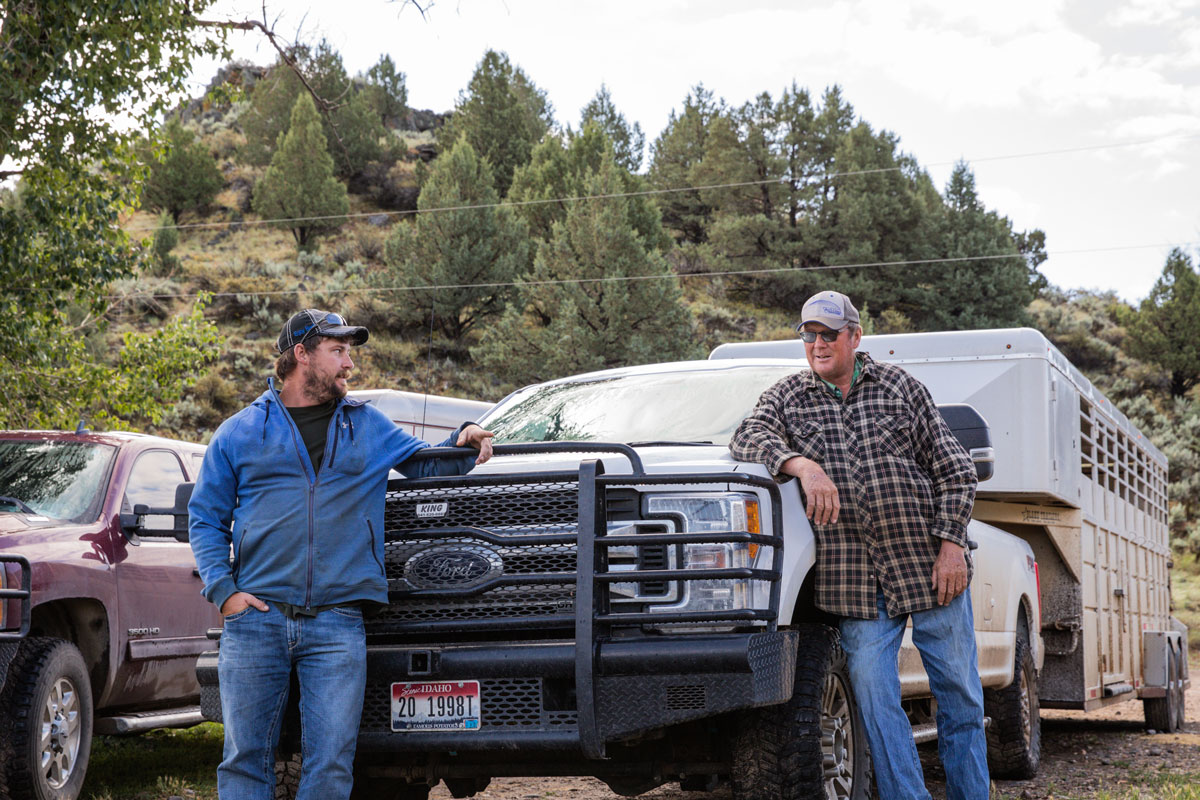 Raise your kind
South of Boise on Highway 95, cell-phone service drops fast through the winding foothills.
"It may not be the best country, but if you have enough of it, a cow will do pretty good," David says. And they have enough in Idaho and Oregon, between what they own along with land leased from states and the federal Bureau of Land Management.
Angus cows just work here.
The self-proclaimed "Angus guy" knows how to build a balanced cow and a good carcass because he's done it.
Their herd of 700 makes a living by turning low-quality forage into high-quality beef, thanks to supporting genetics.
For more than a decade, Select cattle have been gone and replaced with Choice and even more Prime. In 2018, two loads of steers graded 35% Choice and 65% Prime, 73% yield grade 3 or leaner.  
The better the cattle got, the more David could see to do.
This year marks 17 sets of "program" calves. With AngusLink, they do it all: source-and-age verified (SAV), non-hormone-treated cattle (NHTC), NeverEver3 (NE3), top calf management, cattle care and handling, and the Angus Genetic Merit ScorecardSM. All of that, along with certification in Global Animal Partnership Level 4 (GAP-4).
It's more than programs that build demand for their calves though. It's the relationships built with cattle feeders across the country. The Rutans make it a point to visit the feedyards that finish their calves and ask questions about performance, carcass data and health.
Every year, momentum builds in their quest to get better, grounded in defined goals and the acquired knowledge to achieve them.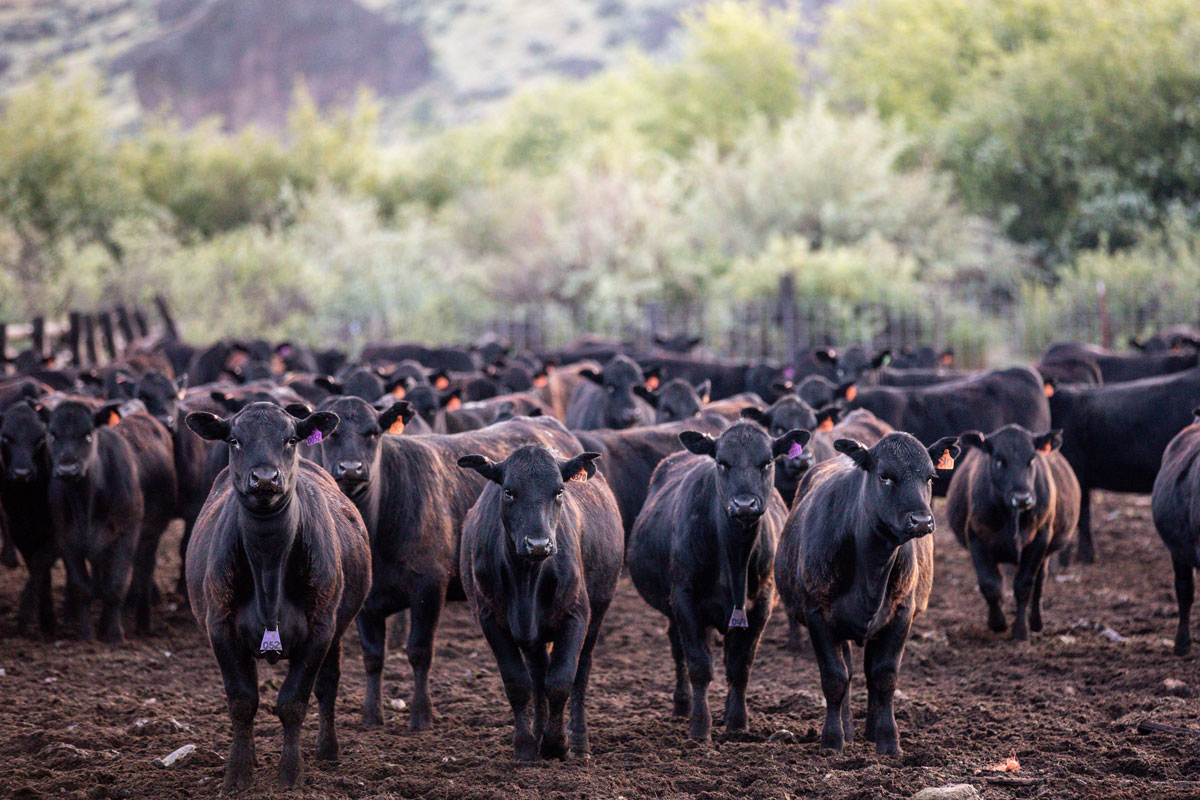 A better tomorrow
Juniper trees and sage brush grow like a weedy blanket across much of the ranch's landscape, stealing from productive forages they crowd out.
The family started to cut down the trees themselves, but soon found a conservation plan through USDA's Natural Resources Conservation Service. Now the ranch hires crews to cut down the junipers, which the Rutans later pile and burn. It doesn't take long to see the effects.
"There are springs and natural grasses coming back where we've cut all those trees and they're not taking all that water," David says. "It's a big-picture thing. But with our neighbors also doing this, I think we're achieving some good things for the land."
That's good for livestock, too, and grazing keeps the grass rejuvenated like a mown lawn. It offers no chance for invasive plants and their cycles of dead brush that feed wildfires.
Sure, the family wants to make a living. But at the end of each day it's really about striving for excellence and leaving the world better than yesterday. That's what they're doing.
CAB recognized its 2020 honorees at the brand's virtual annual conference on September 23 and 24.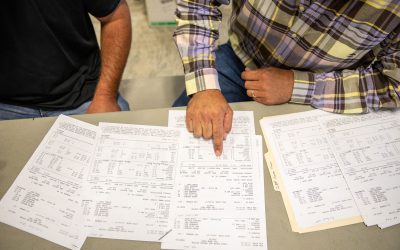 Many cattlemen have an idea of how grid marketing works, but might still have some questions as they're digging through carcass data. Paul Dykstra will present a free webinar, "Understanding grid marketing and carcass data," on January 21, 2021 at 1:30 p.m. CST.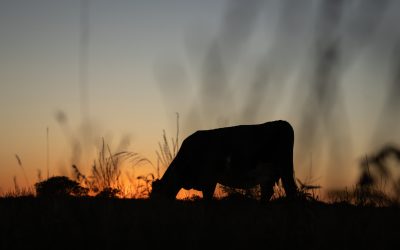 "Nobody likes to hear this in the middle of a trial, but it seems often true in life and business: the thing that feels so hard now, won't always feel hard." Miranda's Black Ink® column for November touches on the idea of growth, and how it often feels better in hindsight.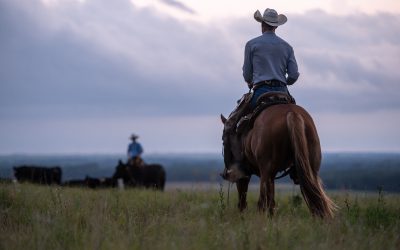 They run deep Roots anchor the Dalebanks program, helps them growBy: Miranda ReimanA difficult place to put down roots—that's an odd feature for a prairie really, but it's true of the Kansas Flint Hills. The pastures at Dalebanks Angus near Eureka, Kan., hide the...