Record beef exports despite trade challenges
If you've never eaten beef lips, you're proof of this beef export truth: "It's all about putting the right cut in the right market and maximizing what opportunity there is."
That's according to Dan Halstrom, president and CEO of the U.S. Meat Export Federation, who estimates 2018 was a record-high year for global sales of U.S. beef at $8.5 billion.
Divided by total harvest numbers for last year, that means exports contribute at least $320 to the value of each carcass sold.
The Certified Angus Beef ® brand doesn't box offal or organ meats, but its sales add value to the muscle cuts, says Geof Bednar, CAB director of international.
"Where the hot markets are for U.S. beef is a benchmark for us," he says. "Japan, Korea, Canada and Mexico are dominating our growth."
Exports accounted for 11.1% of all U.S. beef last year, and CAB shipments outpaced that at 17.3% of sales.
"When U.S. beef loses market share, we generally don't suffer as much," Bednar explains. "I truly believe that's the testament to a brand in the market."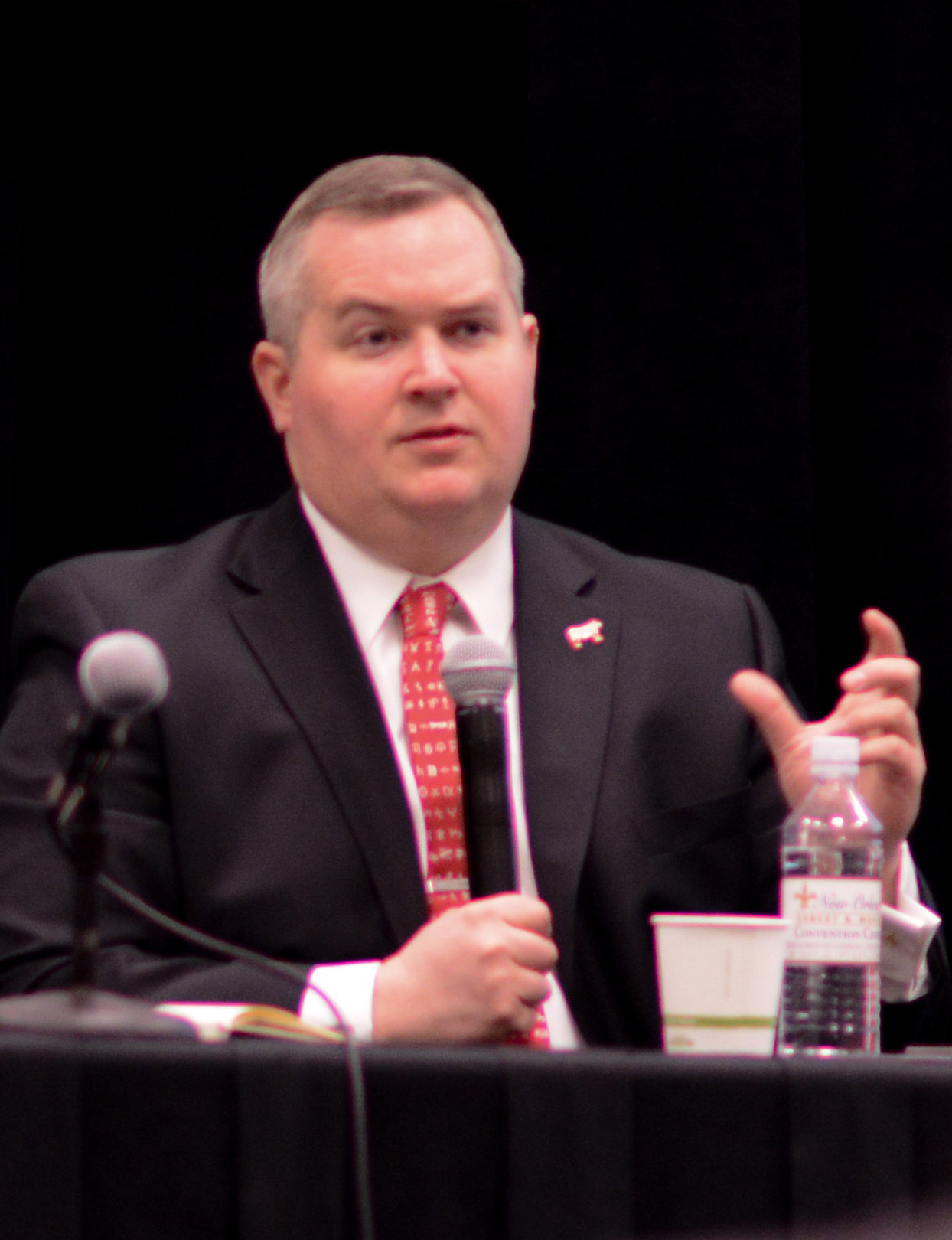 From extra educational sessions to marketing support, the resources a brand provides help leverage U.S. beef in places where they are craving more of a story, he says.
One example is Japan, which accounts for a quarter of all U.S. beef exports. Demand for high-quality beef has grown from the upscale, white-tablecloth market to now include the middle class, with options like rice bowls and bento boxes.
It's true Japan has an aging population, "but they also have the highest savings rate by far in the world," Halstrom says. "They're able to afford high-quality products."
Total CAB export sales grew at a record 18.6% the last fiscal year. Japan alone had a 6% increase, or 2.25 million additional pounds.
But those numbers aren't guaranteed.
Kent Bacus, director of international trade and market access for National Cattlemen's Beef Association (NCBA), says it's vital the industry address the 38.5% tariff assessed on beef into Japan. Competitors like Canada, Mexico, New Zealand and others are at a significant advantage.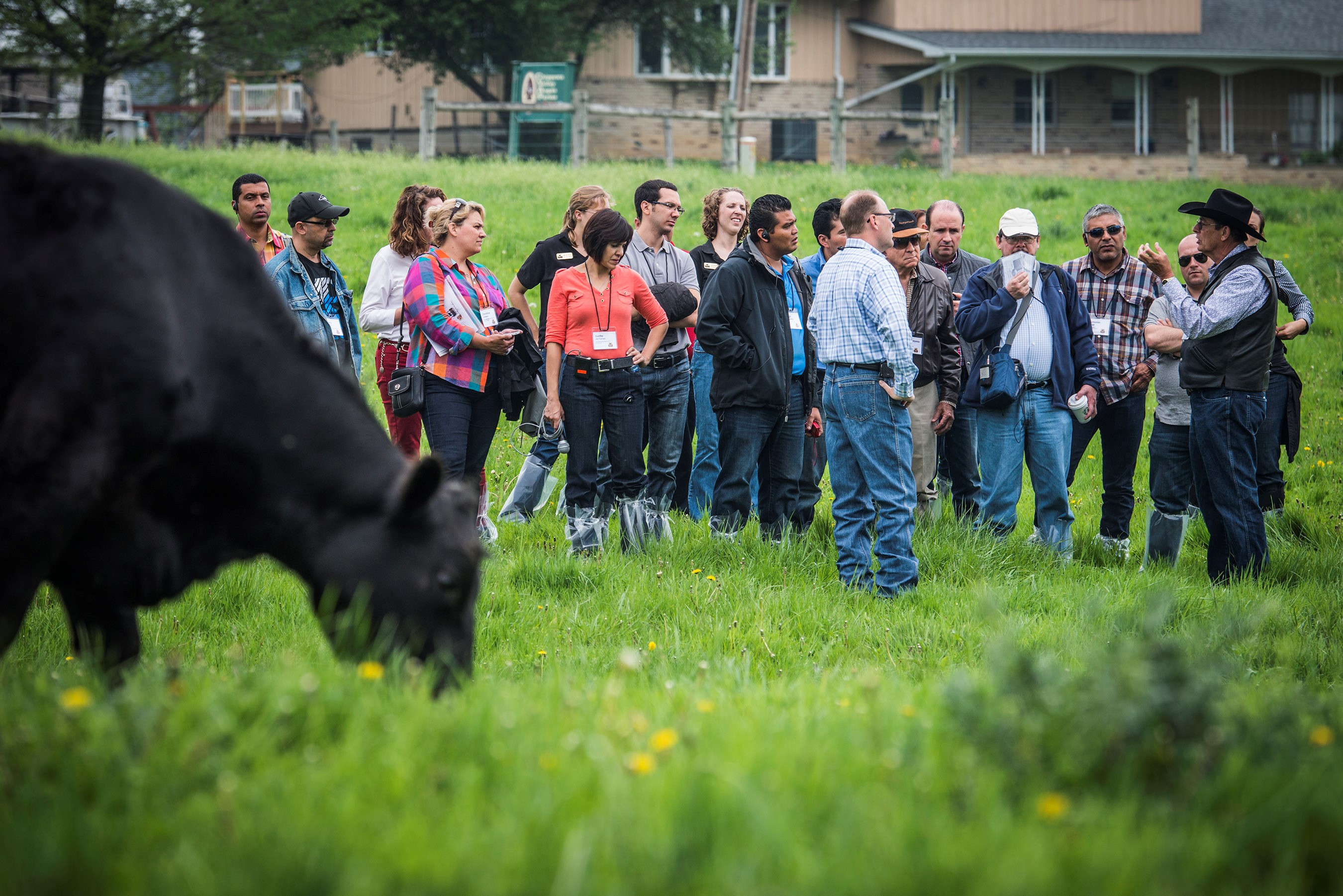 "The Japanese want our products, but if we don't do something to get these trade barriers out of the way, then all of this effort could be jeopardized," Bacus says.
Bednar says he's seen middle meats in the country go for as much as double what they do stateside.
"I'm always amazed at the cost of the beef, by the time we ship it and add that tariff," he says. "How do we maintain market share in that environment?"
For the brand, it includes an office in Tokyo and marketing matched to the culture, so it's not just American resources translated to Japanese, but targeted content.
The company also relies on USMEF and NCBA applying pressure in Washington.
"There's nothing, in my opinion, more important than getting this figured out long-term for our industry,"  Halstrom says.
Combined U.S. exports to Mexico and Canada add $70 per head, which makes the bordering countries a second-largest target for U.S. beef, and at least that strong for CAB.
"The product mix versus Asia is almost entirely different," Halstrom says. "I hate to think what the price on our rounds would be if you didn't have access in Mexico and Canada."
They also buy variety meats like intestine and beef lips. 
Currently business is steady, as all three nations take the replacement of the North American Free Trade Agreement (NAFTA) back to their respective legislative bodies.
"Korea is our success story. We want to keep that going," Bacus says, noting NCBA put considerable pressure on the Trump administration. "This is just a great example of how trade agreements can really allow us to succeed and meet market demand, when we get these government restrictions out of the way."
Looking across the globe, there is one market that provides more challenge and opportunity than any other.
"China represents a fifth of the world's population. The middle class is bigger than the entire U.S. population," Bacus says. But the trade situation there is uncertain, and the only beef going into the country is from non-hormone treated cattle (NHTC) programs.
China bought fairly modest amounts of U.S. beef last year, the first 11 months adding up to $55.1 million. If the trade barriers and import restrictions were all out of the way, NCBA estimates it could be a $4 billion business annually.
"Demand is not the problem at all. There's plenty of demand," Halstrom says, "But it's going to take time to reintroduce U.S. beef as we get some of these trade opportunities under control."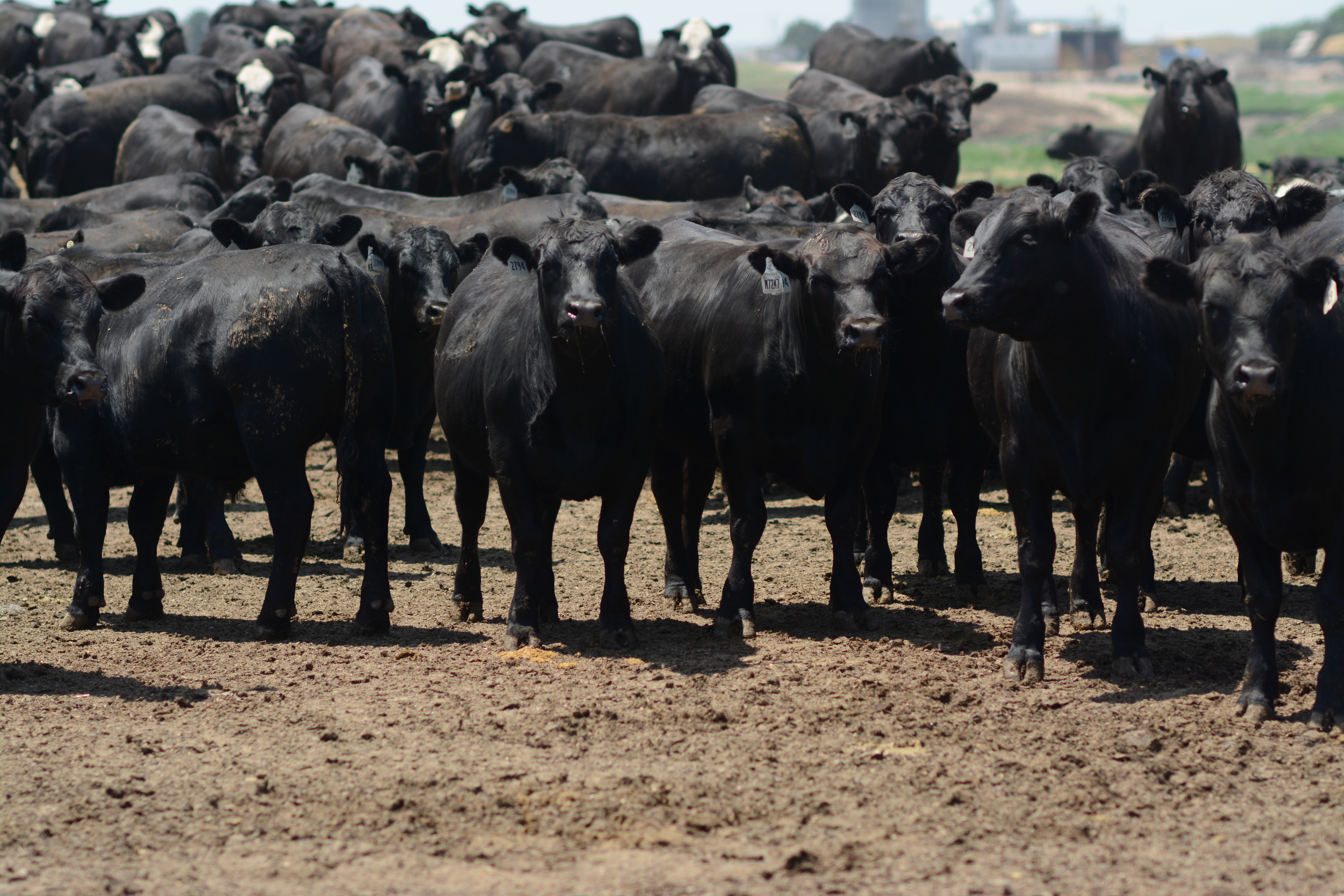 Meanwhile on the other side of the world, USMEF is optimistic about the future of markets in Central America, South America and Africa.
There are a billion people in Africa and it's the youngest demographic globally, Halstrom says.
World-wide Luanda, Angola, currently has the second highest standard of living, behind Hong Kong.
"Who would have thought that? So the opportunity is there," he says.
Aside from Nigeria, all African markets are open to U.S. trade, and livers, hearts and kidneys are the main products headed there today.
"But there are pockets in all these markets that are demanding high quality," Bednar says, noting that business people and tourists are usually the first target. "In a market we're developing, we'll spend a considerable amount of time with our distributor, and foodservice is where we go first."
Relationships matter.
"It takes going over and not only sitting in a meeting together, but eating a meal together," Bednar says. The brand works in concert with USMEF.
Halstrom says they identify demographics willing to accept that U.S. beef will never be the cheapest product, but it can be the best.
"We want to work in regions where price is not the first item. Maybe quality is their first attention point and maybe price is second or third down the list," he says. "When that happens, we know that we're making progress."  
Halstrom and Bacus spoke at Cattlemen's College, Jan. 30, as part of the Cattle Industry Convention and Trade Show in New Orleans.