I've never been much of a gambler myself. Maybe I value my money too much. It's possible I take enough other risks and therefore have never had an urge to sit down at the table and leave my financial fate in the hand of a dealer.
But in the cattle business, I think it's fair to say that the stakes have never been higher. Raising the right kind of cattle can certainly pay financially, but consider the consumer faced with a purchase decision between a higher priced protein (that's ours, by the way) and a more bargain-driven protein. The equity built with a consumer who has an exceptional eating experience with beef is huge, but the equity lost on a bad beef eating experience? Well, that's not something most cattlemen I know want to gamble on.
On August 20th, we're Raising the Steaks! Or rather, we're opening the classroom doors to those of you who do. Have you ever wondered what we're doing in the meat industry to merchandise the beef carcass in new ways? Do you want to learn more about what the restaurant business is doing to add value to your cattle? Would you like to understand more about the science and economics of carcass quality? Or maybe you've been looking for a better way to explain all of these to your registered Angus bull customers. Our one-day program at the University of Nebraska in Lincoln is designed for all of these!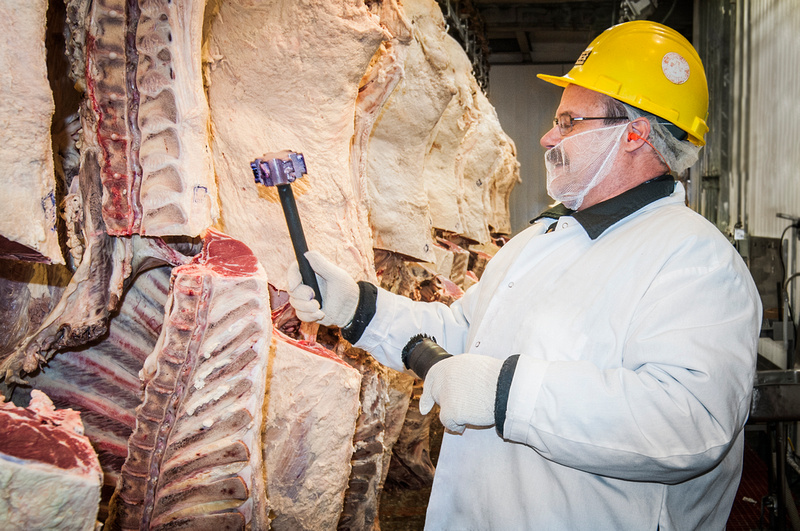 The class is open to all ages. No matter the role you play in the beef industry, there is something here for you. Visit us here for more information:
Registration is open – sign up today!
Note: If you already have plans to attend the 2015 Nebraska Angus Tour you may notice that our class is conveniently scheduled the day prior. Make plans to come early and join us at the University Meat Lab! However, we welcome any and all who are interested.