I first "met" Chuck Backus in the early 2000s. It was before we had a blog so we used the email list then called BLACK-INK. I still have the exchanges but of course can't find them… Anyway (as he and I both say a lot) the retired Arizona State University provost with a 40,000-acre ranch wanted to convert his desert-based herd to high-quality, high-percentage Angus.
Few believed he could do that, even before we saw how tough the environment is. "It's 22 square miles of rocks, cactus and mountains that we call pastures, but we have animals that do well in these conditions," he says, noting the frequent day-long rides to monitor that.
We all admired the drive. By the time Angus Media President Eric Grant and I stopped in to capture his story in 2013, nobody could doubt the success. But Chuck wasn't done, still isn't.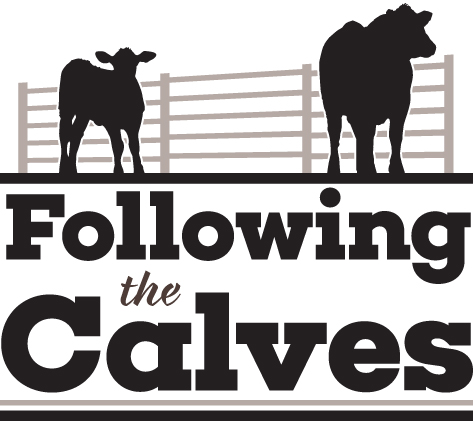 A couple of days ago, capping off a year of cooperation in our Following the Calves series, Chuck and Judy, his wife and partner of 59 years, accepted one of the highest honors from the Certified Angus Beef brand: Progressive Partner. Click that link to read all about it.
Their Quarter Circle U Ranch near Apache Junction is the home of highly focused and applied innovation. They keep their eyes on a vision of ideal cattle, using science and technology to keep getting better each year. As a benchmark 10 years ago, the first load of ranch calves finished in Texas made 50% low Choice but only one made CAB, and by 1% of a marbling score.
In March, we wrote about the steers he sent to Oklahoma, promising a report later: well, 95.4% of them qualified for CAB, and most of them Prime.
That seems hard to beat, but the moving target now includes much greater efficiency. I'm sure there's going to be more to write about and learn from on the Quarter Circle U.
At the CAB Annual Conference in Tucson this past weekend, the 650 other partners from around the world applauded Chuck's video comments.
"Ranching relates the person in all of our complexity to the real world, animal and earth kingdom that we live in. We have come from a million years of gathering tribes to farmers and sustaining communities and civilization."
Though evolution has distanced humans from their food suppliers, he aims to close the gap.
"I have a personal drive to leave the world a little better than I found it. Ranching combines improving mother earth with the quality of the products that come from it. That quality is much better, either because of my direct contribution or setting an example that others could use to pursue goals."
We call that a progressive attitude from a friend of the brand, the planet and everything on it.
Let's keep building tomorrow together!
–Steve
PS–That opening shot shows Chuck and Judy Backus accepting the 2016 CAB Progressive Partner Award Sept. 24 in Tucson, with CAB Supply Development Director Justin Sexten, left, and President John Stika, right.
Catch up on Chuck's whole story with these posts:
Our "Following the Calves" series also takes you to Florida and Nebraska in these installments: