Groups more humble than cattlemen and women are few and far between, but I've often heard ranchers called "salt of the Earth" people. Many lessons applicable for working with livestock come from simple wisdom, and now and then it's the livestock doing the teaching.
I'm not talking about the cow that gets protective or feisty around her newborn calf. Nor am I referring to how they always find a pasture's prime location — where the breeze gently blows and they can ruminate in the shade on hot days. No, this lesson is years in the making.
The Arndt family, living only about 10 miles from my parents' place in Kansas, own a cow with a lesson to teach. Ear tag No. 122, has earned its spot among the tried and true. It's an outlier. Over 14 years, she's given cow-calf manager Ryan Arndt, Emporia, Kan., two sets of twins. Just this year, she finally came up open. Ryan says after those many years, "She doesn't owe us anything."
The salt of the Earth recognizes how much an animal gives so that they may make their livelihood out in wide, open spaces.
For an even better image of No. 122, "all winter long if they're a mile away, she'll be the first one at the feed truck every time," Ryan says. "She just hits a long trot and she's there. She'll get there with her nose and throw the spout down and be in it until you stop feeding."
A personality like that stands out, just like her fertility over the years.  She continually produced viable calves. While her maternal traits definitely did contribute, the advancement of high-quality bull genetics surely played a part in her raising ever-better calves.
What about how she fits in her surroundings? Ranchers often consider how their cattle mesh with their environment and how they, too, could set themselves up to have a No. 122. It's understood by most that to identify as "quality" requires balance, including performance in a particular environment. This cow had to be fleshy enough in the winter and maternal enough to be a good momma year after year. The stocking rate has to fit the forage available, its quality and so on.
But do ranchers consider the ultimate environment for performance? Justin Sexten, director of supply at Certified Angus Beef, recently said, "The plate is an environment every animal has to perform at."
When Ryan sits down at the dinner table with his wife Amanda and their four girls, he expects his beef to be delicious and, of course, nutritious for the growing cowgirls. Better yet, he manages their cow herd for such, targeting improved quality over time through a variety of means.
I know others would agree that those removed from rural life deserve the same mouthwatering eating expereince as those in the middle of it. If anything, we owe that to the herd.
Doing my best by beef,
Sarah
Watch for more about the Arndt family in future editions of the Angus Journal and Angus Beef Bulletin. 
---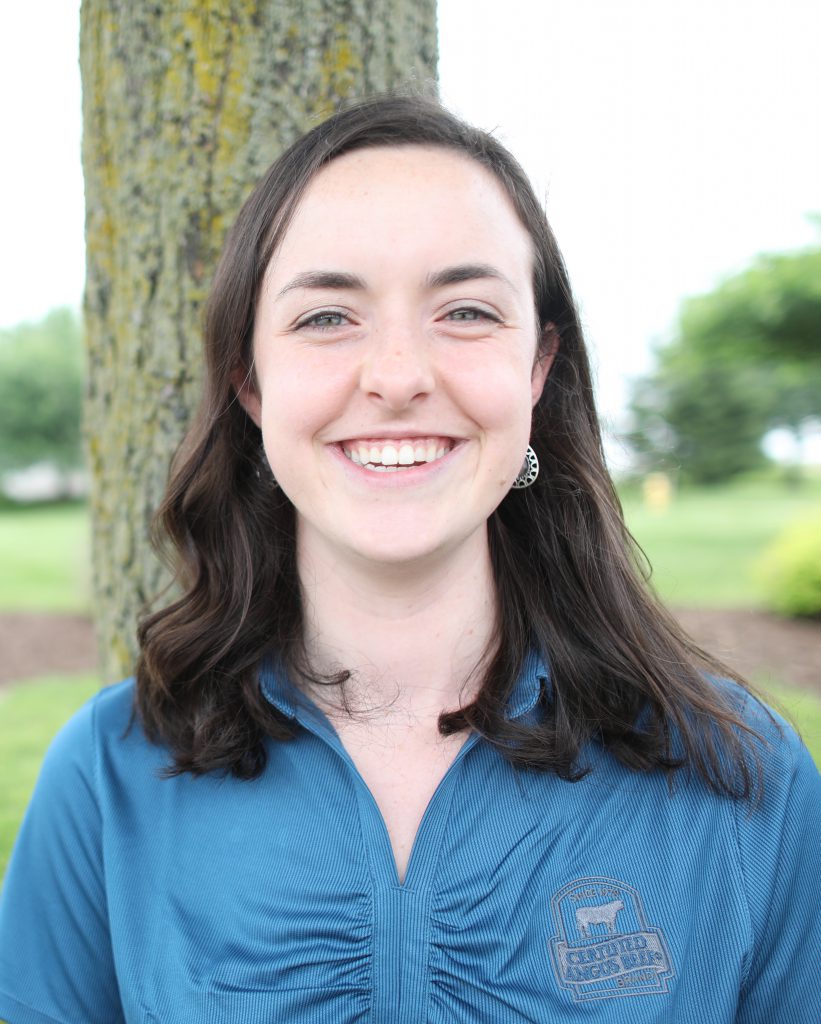 Sarah Moyer interns at the headquarters office in Wooster, Ohio. The senior in ag communications at Kansas State University aims to improve her writing by sharing stories of high-quality beef producers, as they work to improve their herds.