Where realistic meets high quality
Kansas family roots feed CAB Feedlot Partner of the Year
Ford County Feed Yard is a big one. In fact, Certified Angus Beef LLC (CAB) has never licensed a larger feedyard, but the 50,000-head-capacity business runs like a collection of smaller yards.
Maybe that's because it is family owned and operated, and 22-year manager Danny Herrmann is the youngest son of a founding partner. Wheat-stocker and feeder George Herrmann went in with four others, including three from what later became National Beef in Dodge City, to build the feedyard 15 miles to the southeast, near Ford, Kan., starting in 1972.
Big from the start at 15,000 head, it doubled a couple of years later and was added to in sections to reach current capacity by the time its current manager took the reins in 1990.
That made the alleyways seem like neighborhoods for different types of cattle that came in off the wheat or up from Mexico or in from auctions and farms in the fall—and there were more Herefords than Angus for many years.
Or maybe, Herrmann suggests today, "When you have to get in 100,000 head a year, you've got to dance with everybody."
Seeing more and better Angus cattle coming in, Herrmann decided in 2010 to do more than dance and became a CAB partner yard. He gradually built up to enrolling 5,000 head by last spring, and 15,407 head in the 12 months ending in May this year.
Herrmann still feeds a huge number of cattle that are not eligible for the Certified Angus Beef ® (CAB®) brand, but he and the staff of 45 at the feedlot committed to the program and showed the greatest increase in single-year enrollments across the U.S. with a respectable 21.4% CAB and Prime level.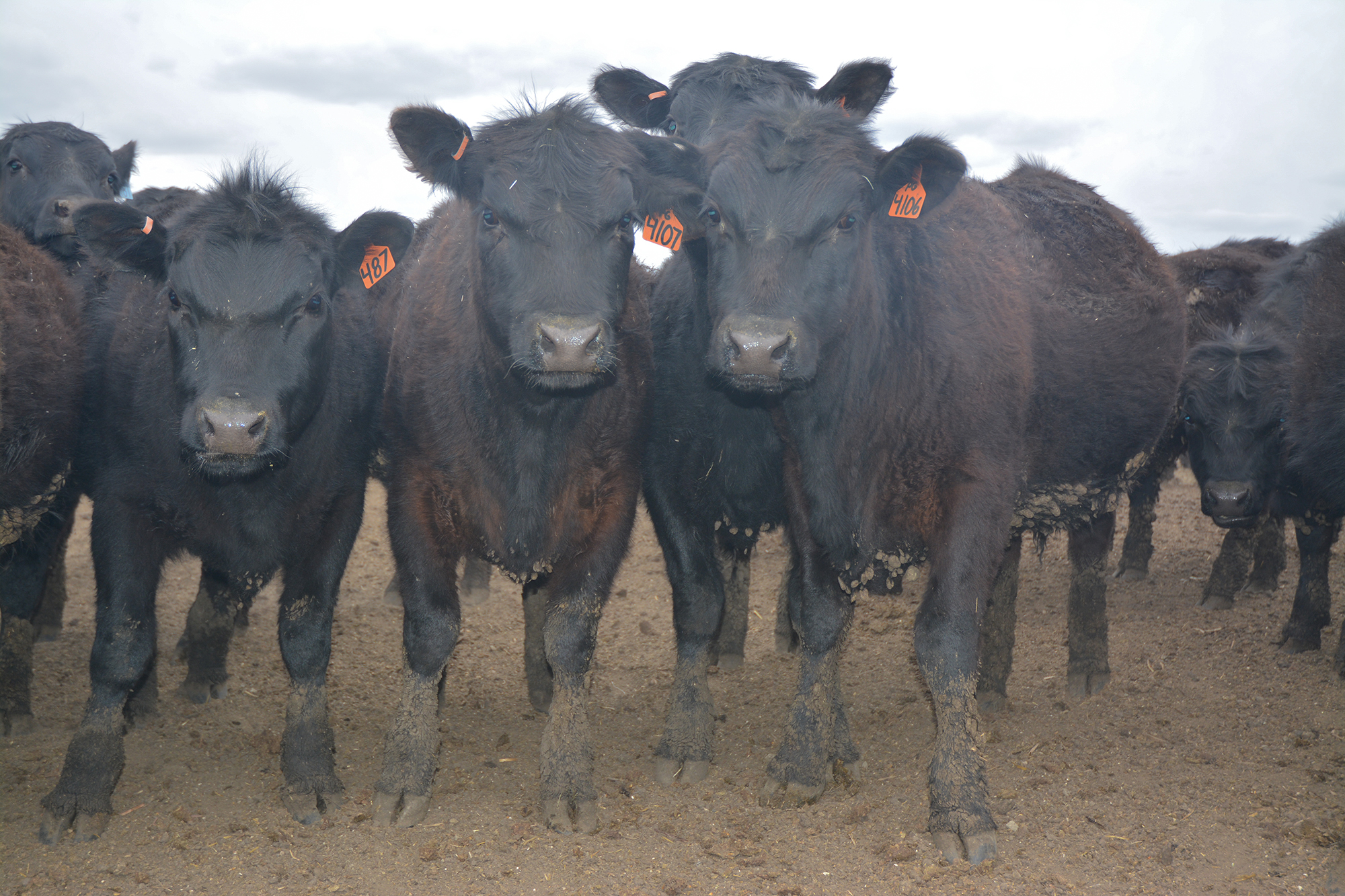 Ford County Feed Yard channeled several thousand cattle into the CAB supply chain in the last year, while expanding data feedback and sharing with customers for herd improvement. That's part of the reason the company was honored at the CAB annual conference in Desert Palms, Calif., Sept. 20-22. Herrmann and his wife Colleen accepted the CAB Feedlot Partner of the Year Award for yards with more than 15,000 head capacity.
The feedyard has fed all kinds, but if there's one breed that is most likely to do it all, in terms of feedlot performance and grade, "that would be Angus," Herrmann says. "There are herds that will gain, convert well and also do well in the packinghouse."
He wasn't feeding many of those in the early 1990s when he and Colleen were on vacation in The Cayman Islands and gained a favorable impression of CAB.
"I remember seeing the brand and being surprised first, and then I remember what a good eating experience it was," Herrmann says.
In the years since, he saw more Angus cattle doing it all, and other leading feedlots building on that fact in their yards.
"So I thought, why can't we participate in this?" Herrmann says.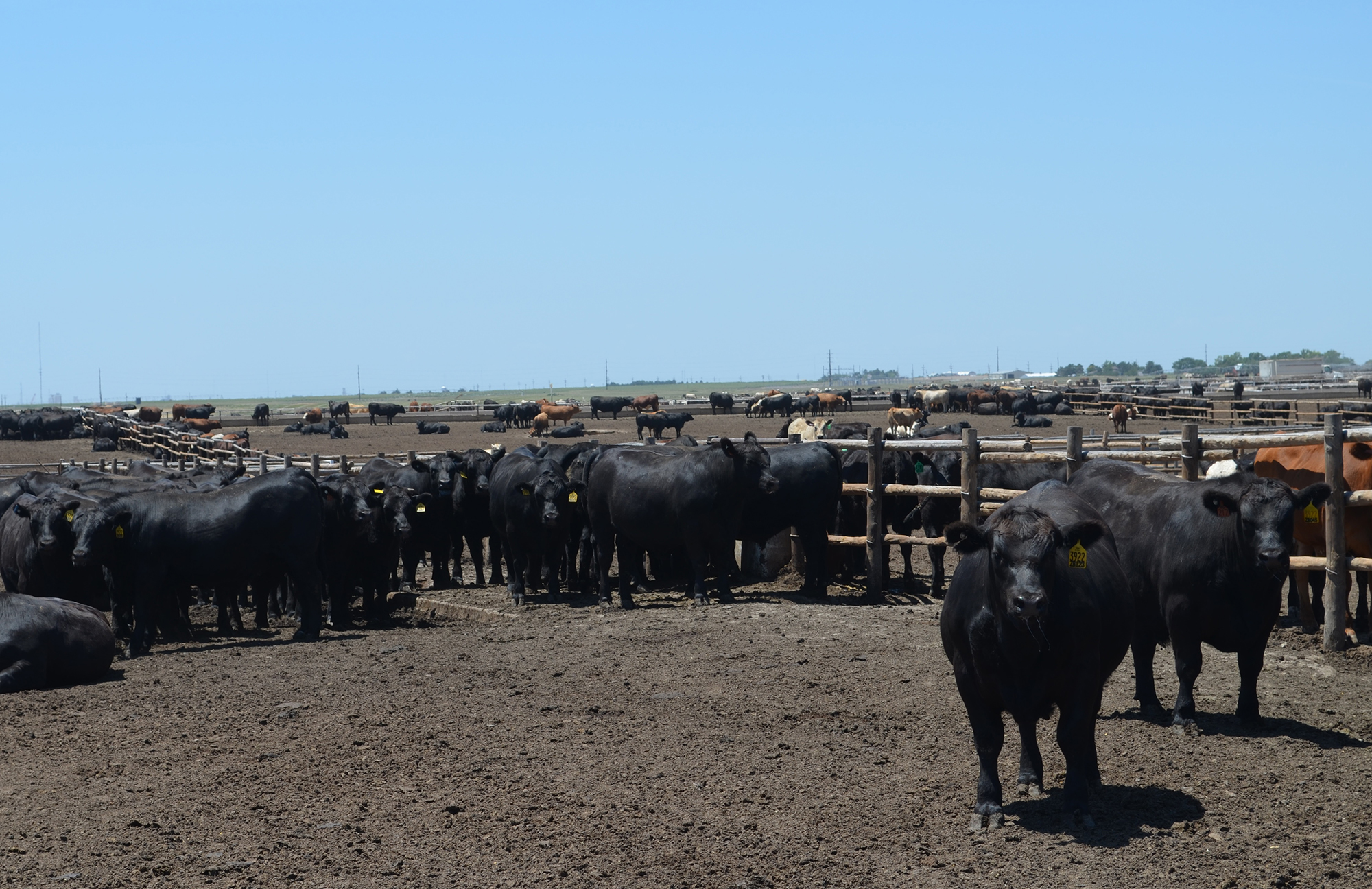 Bryan Adams, Welda, Kan., was a college roommate back in the 1980s and has fed with Herrmann for 28 years. His AAA Farms backgrounding yard has room for calves from his own 400 commercial Angus cows, plus those from several neighbors using Angus genetics, bought to fill trucks for load lots.
"My dad started with nothing and traded his way up, but calves were usually one-third good, a third medium and a third runts," Adams says. "Twenty years ago I got more involved and we built on a set of 30 Montana-origin Angus heifers." 
Making use of feedback from Ford County and registered Angus bulls mainly from the Gardiner, Hinkle and Ratcliff Ranch programs, Adams developed half spring- and half fall-calving Angus herds that do not produce runts.
Closeouts on two loads of heifers this year show average daily gains of 3.82 pounds (lb.) in February and 3.58 lb. in July, both converting dry matter at better than six to one. CAB acceptance was 40.3% and 34%, respectively.
Relationships like this are the reason Ford County Feed Yard is thriving. Herrmann enjoys sharing information because it's good for customers and good for the beef industry.
"I say give them everything we know about what stuff does here, so they know. That's the best thing for a producer," he says. "Otherwise, they're always assuming, and usually assuming calves are better than they are."
"By working together, optimistic assumptions can become reality," Herrmann adds.