Quality up in the face of drought
Darnall Feedlot earns back-to-back Quality Focus Awards from CAB
What's better than winning first place? Doing that three out of four years, including two in a row and despite one of the worst droughts in history.
That's exactly what Darnall Feedlot, Harrisburg, Neb., managed to do with Quality Focus Awards in 2010, 2012 and 2013 for Certified Angus Beef LLC partners with more than 15,000-head capacity. This year's mark of 49% Certified Angus Beef ® (CAB®) brand and Prime shot past the previous year's 40% and 33% in 2010.
The time span is for cattle fed from June through the end of May.
This year, Darnall Feedlot managed to increase the grade while dealing with a harsh climate and high feed prices.
"Ranchers around here changed some management systems because of drought," explains Gary Darnall, who manages the yard with his son Lane. "Many weaned early to reduce nutrient requirements on the ranch and to try and salvage as many cows as possible."
That led to an influx of light-weight calves, some as light as 300 pounds, and a few, even lighter. Darnall put them on a grower ration, making sure they consumed good protein and energy, and grew the cattle until they were five-weights.
"At that point, we started treating them like other cattle in the feedyard," he says.
In the process, Darnall realized first-hand what research has proven before: early-weaned calves have some advantages.
"Yes, we did get better carcass quality than we normally do," he says. "I think it's because of having a higher energy diet earlier in the life of the feeding period."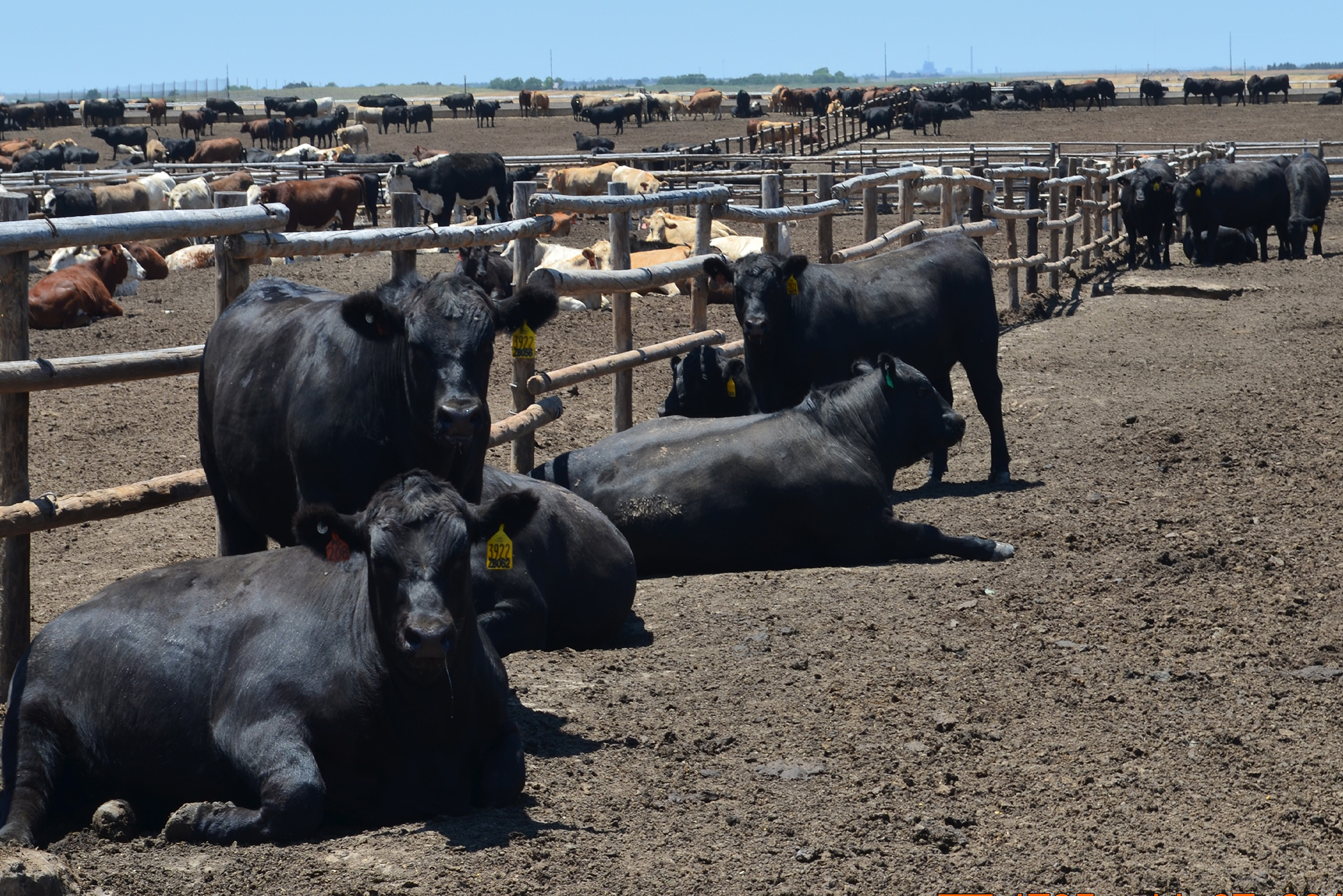 Gary and Emilie Darnall accepted the award at the Certified Angus Beef LLC annual conference in Palm Desert, Calif., Sept. 18-20.
Cattle in the family's yard are ultrasound-scanned and a projected marketing date is set as a matter of routine. With that system, Darnall says some of the calves in his program brought $4-plus-per-hundredweight (cwt.) in premiums. Those premiums were a blessing considering the cost of feed.
"It was high priced corn and as a result, these cattle lost money," says Darnall, basing his calculations on their value as feeder cattle. But the premiums helped buffer the large losses other cattle feeders endured. Some of the cattle were off his Darnall Ranch, while others were from ranchers who retain ownership.
"We are fortunate in the fact we have ranchers that retain ownership with high-performance cattle. We're very fortunate to be able to feed those cattle," he says.
Most of the customers represent repeat business, some feeding with him for 10 years or more.
"The ranchers come back, year in and year out, so they have a program set up. They don't vary much. But through retained ownership, they have definitely had a positive profit margin," he says. "Now, last year they probably had red ink on the bottom line, like all of us did. But if you average that over a period of 10 years, they'll be on the positive side of it."
Looking at the next six months, Darnall says many ranchers have weaned early once again and are anxious to get into new-crop corn and the feeder-friendly prices that come with it.