Meeting of the Minds
It's been a busy month for the brand. In the last 30 days we've marked the end of one fiscal year and the start of another, surpassed a pretty big milestone (more on that later) and hosted that little thing (note the sarcasm) we call Annual Conference (AC).
More often than not, my travels take me to the places where the cattle roam, rather that the spots where the steaks are served. So I usually miss the annual meeting of the minds. But it's there where distributors, retailers and CAB staffers gather together to talk about the year and the brand's impact on their businesses.
Since that's the case I checked in with the folks who indeed focus on the production side of the brand but made the trip to this year's AC. Feedyard owners and 2015 CAB Feedlot Commitment to Excellence Award winners Shawn and Shane Tiffany said they spent more time with attendees answering questions than they did on stage for their intended session.
"From the time we got off the stage, the rest of the weekend, we were constantly talking to somebody," Shawn says. "Oftentimes about our business and how we produce cattle but also about what their business was like, whether they were hamburger grinders in San Diego or the largest steak cutter in Canada."
"As a producer, it can be easy to get so caught up in your own segment of the industry that you don't think about what happens from that point forward," Shane says. "For us, you load the cattle on a semi, send them to the packer and you're focused on the next load coming in."
It's the perspective he gained, the impact of those who carry on the Tiffany crew's hard work, he says, that's stayed with him.
"It's so important to get a bigger perspective of the industry but it's also very encouraging to see that these people are great at their jobs. I mean a billion pounds (still more on that later), that's just a mind-blowing number and that doesn't happen without them being passionate," Shane says.
Abbie Nelson, Five Star Land & Livestock, Wilton, Ca., and this year's 2016 CAB Ambassador Award winner said the food and friendships were just icing on the cake to what already lit a fire for her to come home and increase CAB acceptance in the herd.
"We just made a lot of friends," Abbie says. "Gary and Sally [Myers], of Sizzler's, we just talked non-stop back and forth about what we do and what they do. I think we established a friendship that will go on forever."
To learn more about our award winners this year, check out these individual stories:
Thanks for allowing me to tell your story,
Laura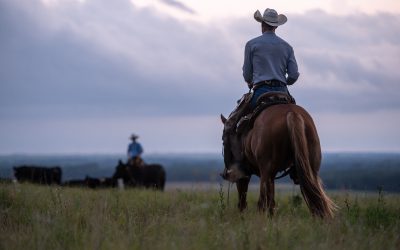 The CAB Cattleman Connection team heard its name called more than once in the virtual ceremonies, and each time came a sense of personal accomplishment, but even better: confirmation that we're getting better at our craft. I hope that means we're doing a better job for you.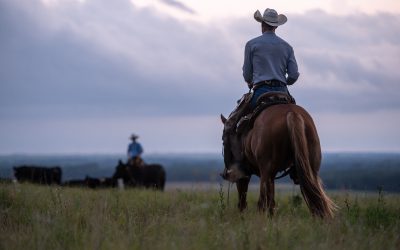 They run deep Roots anchor the Dalebanks program, helps them growBy: Miranda ReimanA difficult place to put down roots—that's an odd feature for a prairie really, but it's true of the Kansas Flint Hills. The pastures at Dalebanks Angus near Eureka, Kan., hide the...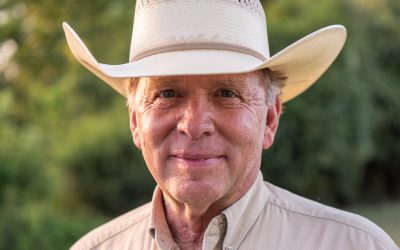 Two fishing cabins stood on the edge of the San Marcos river in 1919. Sixty years later Bodey Langford connected the two, as brick-by-brick, he built a home where he and Kathy would raise daughters Anna and Callie. There on his late father's ranch near Lockhart, Texas, he also built his herd with purpose.