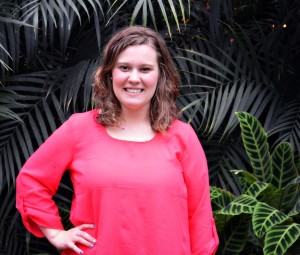 Meet Karoline Rose, one of our fall writing interns. Karoline hails from Big Sky country where she is involved in the family ranch and is a student at Montana State University.
I cannot imagine trying to feed the ranch work crew steak without marbling. Call it anything you want, but I am sure the satisfaction in the kitchen would decrease if the meat had little flavor.
Although we focus on marbling quite a lot, it's only one of 10 Certified Angus Beef ® (CAB®) brand carcass specifications.
"Some of the other ones that really eliminate a lot of cattle from qualifying for the brand are hot carcass weight [HCW] and rib eye area [REA]," says our very own Dr. Phil, that is Phil Bass, CAB meat scientist.
Animals must fit all 10 carcass specifications to qualify for the brand, but a majority of the producer focus has been on marbling. Rightly so, since around 90% of the cattle that don't make the brand are kicked out on that one specification alone, but HCW and REA are making their way onto the radar screen.
"The premiums for Certified Angus Beef are good premiums for cattlemen, but sometimes they just see the signals that say to make them bigger and bigger, no matter the cost," Phil says. "Less than 1,000 pounds sounds like an easily obtainable goal, but we are seeing more and more cattle with carcasses over 1,000 pounds that would have otherwise qualified for CAB."
As HCW goes up, REA generally does too, so yield grade stays in line. That CAB spec for ribeye is no less than 10 and no greater than 16 square inches.
These sizing regulations are in place to keep beef consistent in the box. If we have exceptionally large carcasses, we start filling consumer plates with exceptionally large steaks, or extra labor is necessary for using creative alternative cutting methods. "We [Certified Angus Beef] are still finding the supply even with the limited number of cattle out there," Phil says optimistically. "It looks like folks have been focusing on quality a lot – not only will that drive demand for CAB, but beef in general."
"The boys" are counting on me to produce flavorful meats four times a day (breakfast, lunch, dinner and afternoon snack, of course) and the most important factors is flavor. Thank goodness for reasonable-sized steaks, as the men in our work crew don't enjoy leftovers!
–Karoline