One of the really neat parts of rolling our commercial DNA test has been the focused producers we've met along the way. People like Roy Russell, who knows that raising high-quality beef is not only good in the here and now, but is insurance for his future. Read on in this report from our fall intern, Jayne Godfrey. –Miranda
Growing up on a family ranch near Aspermont, Texas, gave Roy Russell a background in management and a passion for the business. Those helped him begin expanding seven years ago to the 200-cow commercial herd the family owns today.
The next step is to make them better.
"We are trying to make the most money with as few cattle as possible," Russell says. "Technology helps me to create a more predictable herd."
Last year, after hearing about the GeneMax™ genomics test from CAB, he knew it could help him expand profitability in a cost-effective way. The DNA-based test measures gain and grade potential of high-percentage Angus cattle using blood, hair or tissue samples.
"I'm trying to draw a straight line between bulls and calves to produce a quality product. That's the ultimate goal," Russell says, noting a target of 85% CAB and Prime. To keep that line straight, every cow must carry the genetics for quality, which is why he tested most of the cows last fall and began using the GMX Scores for culling and selection.
"There are just so many variables, and from this perspective it's a great tool to help with decision making," the Texan says. "The more tools you have to use, the better your herd is going to be."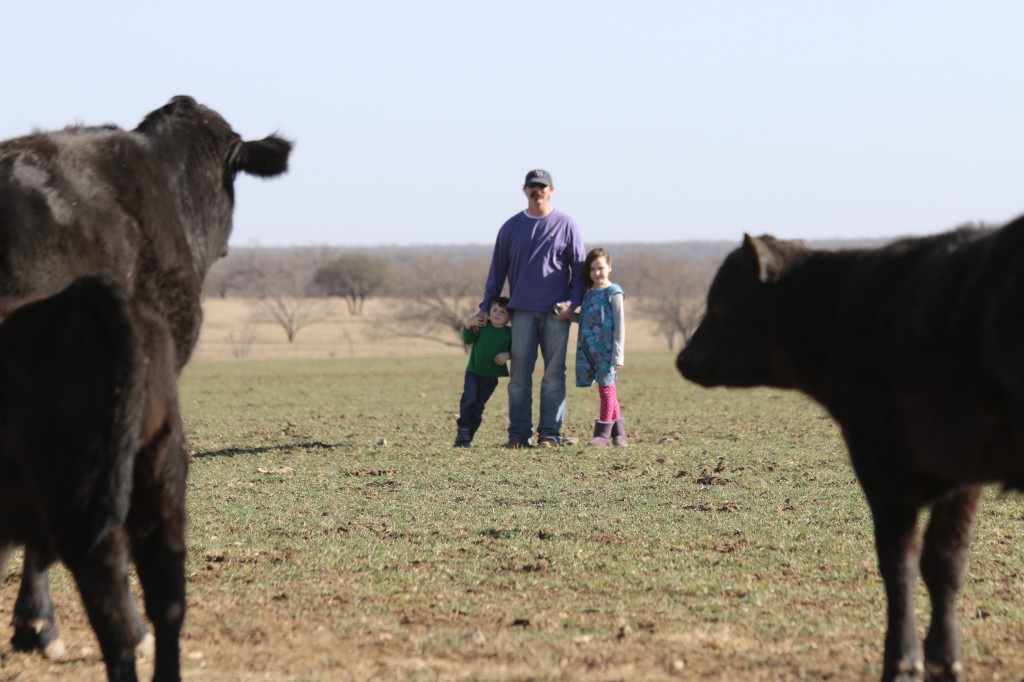 For Russell, the biggest benefit could be what the technology can do for the relationships he cares about. "You're going to make more money for your next customer by providing more information," he says. There's another goal, too, closer to home: "I want to leave a legacy for my kids, That's why I'm working to expand our ranch. We love the work and what we are doing."