From one overachiever to another
Picture this: Two sprinkler irrigation pipes standing nearly 30 feet tall made sturdy by a cross brace. A perfectly calculated swing hanging from the center of the brace. A 12-foot platform attached to every kid's dream jungle gym.
Any guesses what this makes?
The largest sack swing in Yuma County, Colorado. Built by Ryan Noble.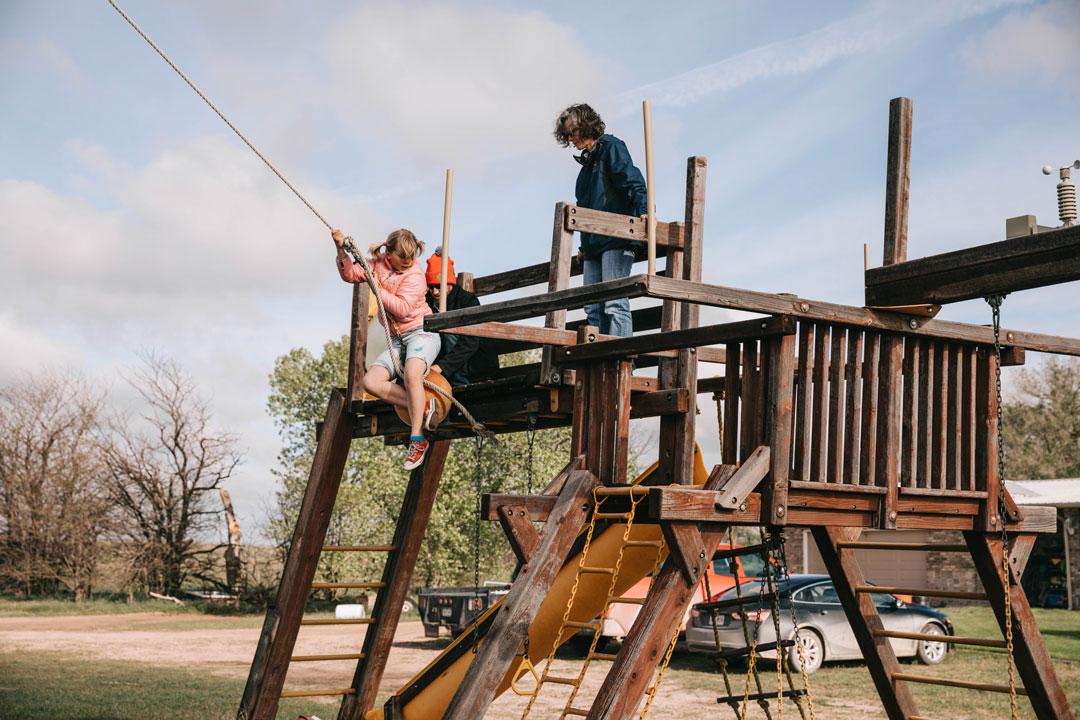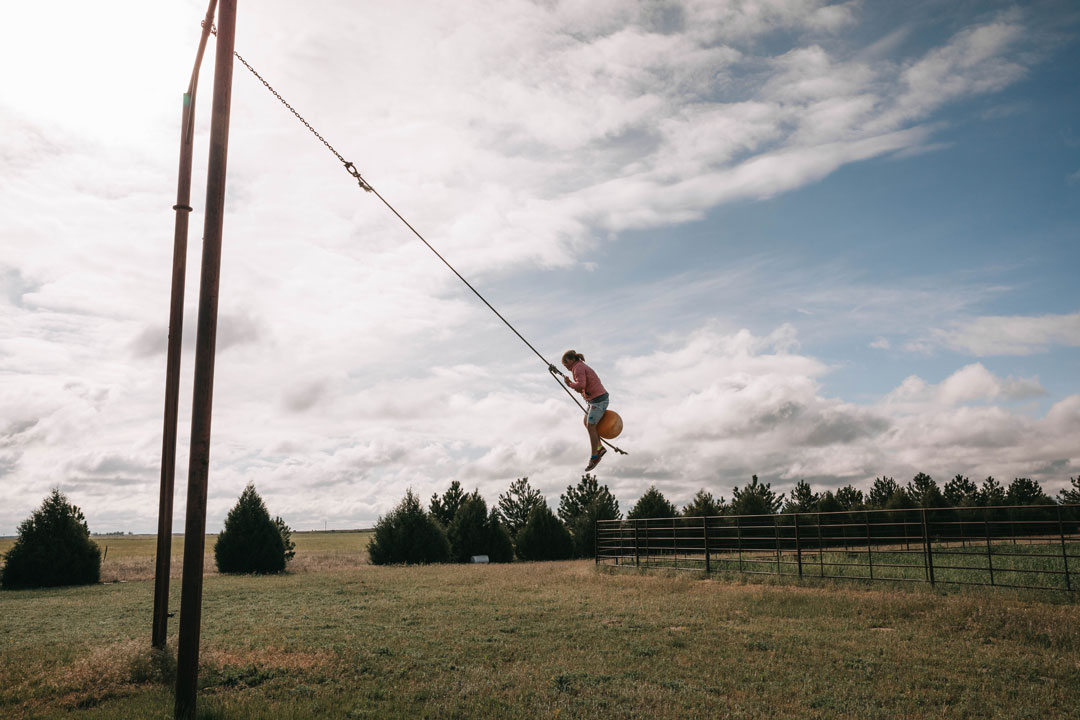 I was fascinated by the contraption.
What started as a childhood adventure has been passed from his father-in-law to Ryan's wife Ronella and now their children. When she first approached Ryan to build a sack swing for their children, all Ronella could remember was how big it was. The escalated height portrayed by holding her hand high above her head.
Once complete, Ryan saw a photo of his father-in-law next to the swing from his wife's childhood. The original platform? Maybe a whopping 6 feet tall. Needless to say, when faced with a challenge Ryan goes far beyond expectations.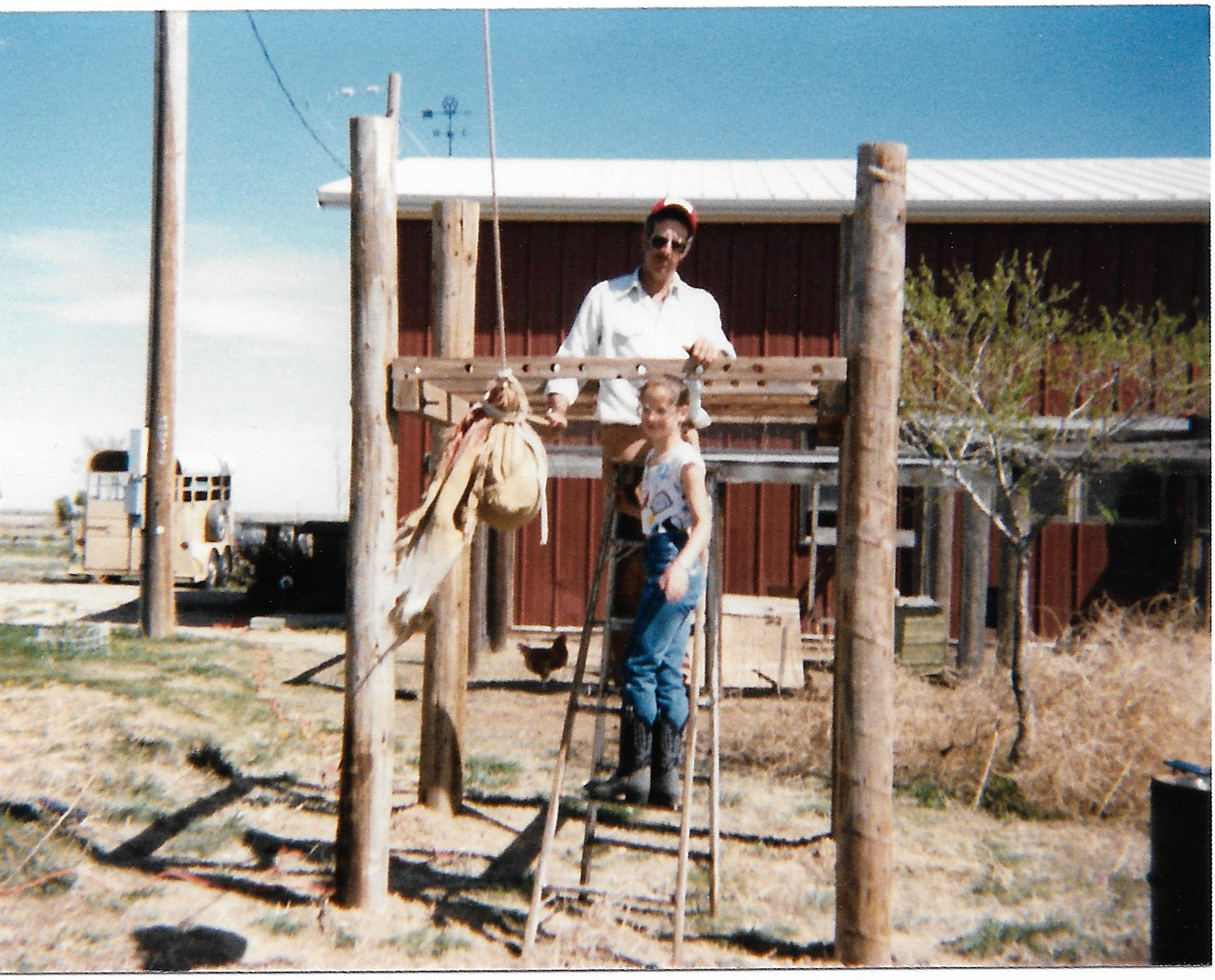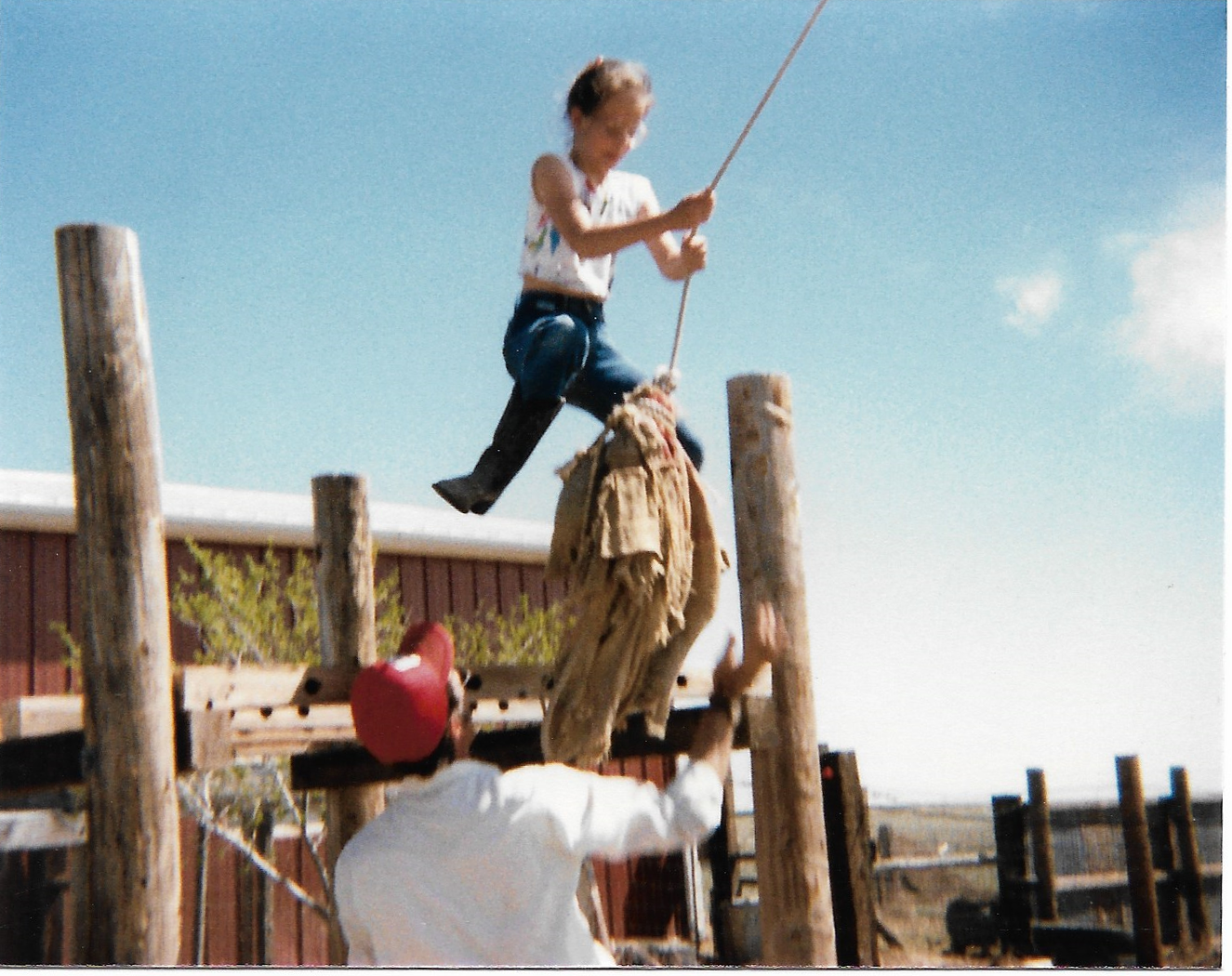 The same is true on his ranch.
"If I'd taken this interview when I was 8 years old," he said, "and you asked what I wanted to do, I would've said 'run cows.'"  
The same answer his 12-year-old son Will gave us. A kid after my own heart.  
Ryan is smart. And goal oriented. For example, he set a goal to grow the herd from 120 to 300 cows, which quickly escalated to 750 cows and a large number of developing heifers.
Need I say again? He is an overachiever.  
Ryan, recalling the hard work and sacrifices he and Ronella made to reach their goals, instantly drew my reverence. For years he worked side jobs on harvest crews and artificially inseminated thousands of cattle.
"It was just burning a hole in me that we weren't using that good of genetics," Ryan said. For a time, they were just unaffordable.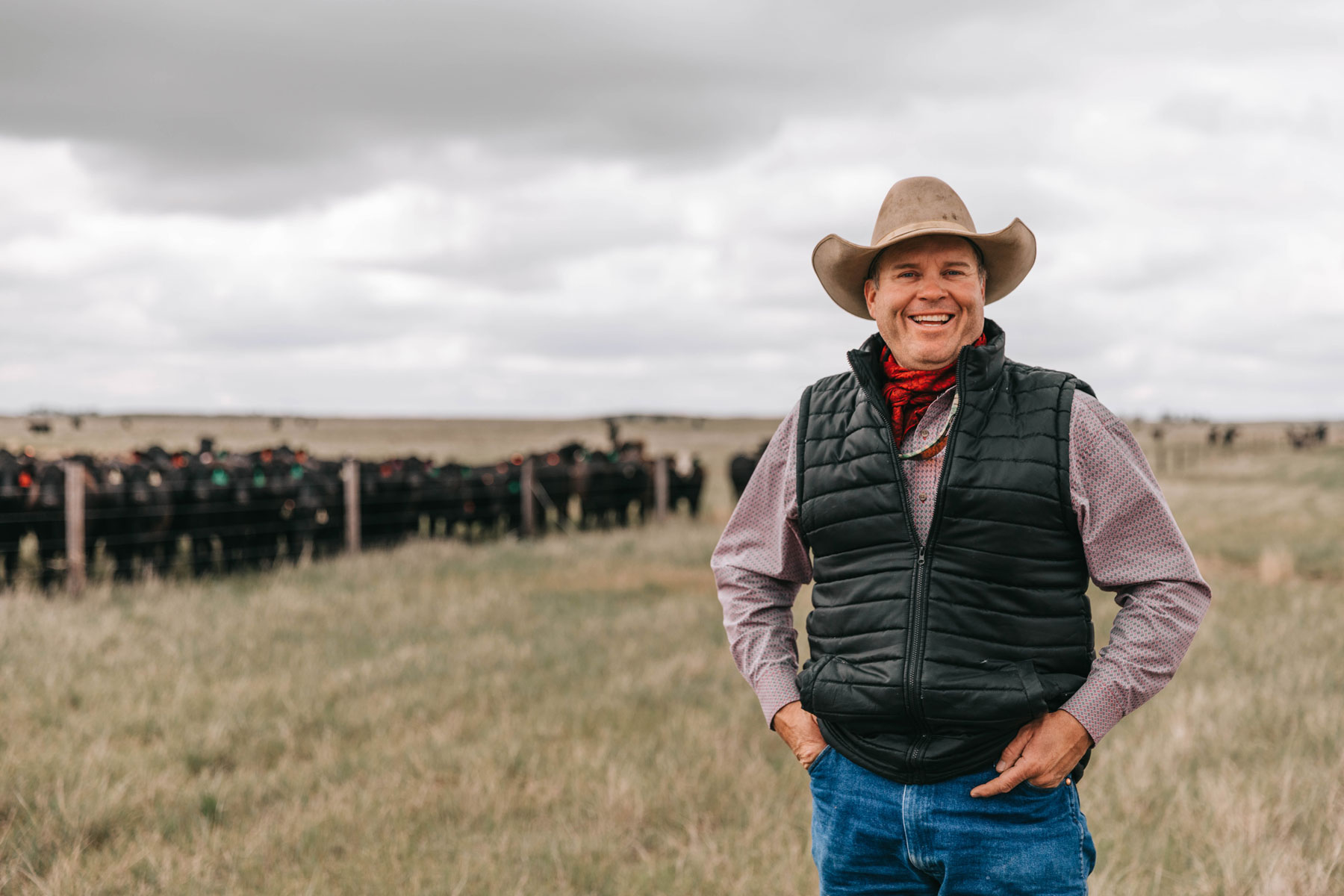 After watching his neighbor's herd transform by using Basin Angus Ranch bulls, Ryan promised Ronella as soon as they had the money, they would be headed to Montana for Basin bulls.
The time came when they made it to Montana and came back with five bulls. The next year they brought home 18 bulls.
And boy, does he have something to show for it now. The top Angus genetics are echoed throughout his ranch, proven through GeneMax testing. The entire Angus cow herd is made of females with maternal function and the ability to raise calves that go on to achieve Certified Angus Beef ® brand acceptance.
Though my time at the Noble's was short, one thing was certain: this family business is made by everyone working together. I'd say it's more than luck that there's nowhere else Ryan would rather be than the pasture checking his cows, unless it's the dinner table sharing beef with his family at the end of the day. They work hard, so they can play hard.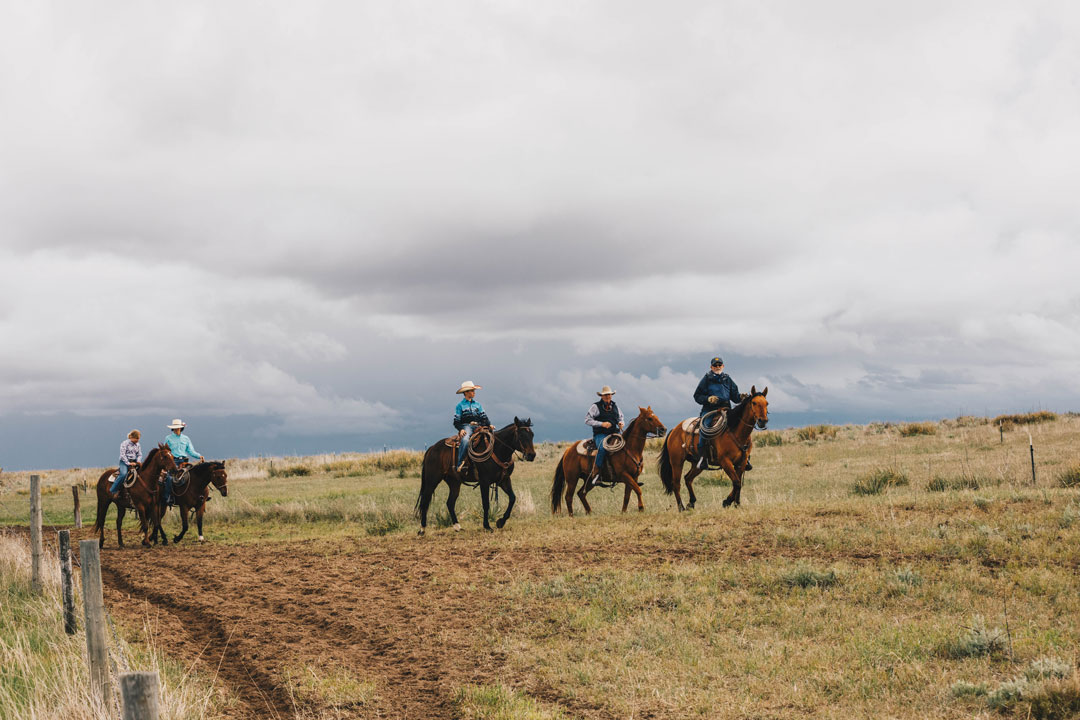 My last day at the Nobles, there was something I just couldn't leave undone. I had to ride the sack swing. Well, to be honest I was a bit nervous after watching the kids ride it effortlessly and with no fear.
All I was thinking… "That platform is really high off the ground!"
My hesitation meant Miranda was the first one up the ladder to go sailing off the platform, hanging onto a rope while straddling the rubber ball. I couldn't let her be the only brave one. So up the ladder I climbed. And yes, the platform was just as high as I anticipated it would feel. I'm not one to back down from a challenge, especially when my boss was about to show me up. So I stuck the seat between my legs and gently stepped off the platform. I only let out a little yelp and then enjoyed the ride.
Catch ya later!
Morgan
About the author: Morgan Marley
Nothing beats a medium-rare steak with family… or new acquaintances who quickly become like family. Lucky for me, my job presents the opportunity for both. Moving from my family's ranch in northwest Arkansas to officially join the CAB Cattle Crew in May 2019, I love getting to tell stories about ranchers and what it takes to raise the best Angus beef.