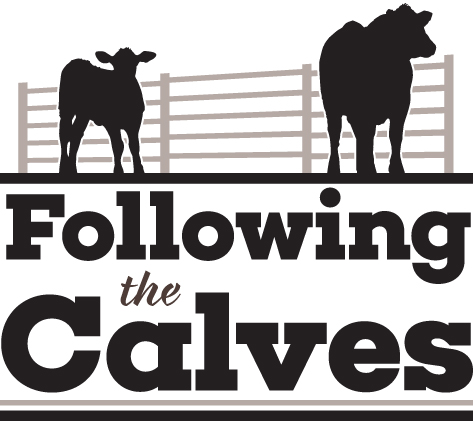 Ranchers living in these parts of rural America know a thing or two about "long distance neighbors."
After all, the small eastern Montana town of Circle has laid claim to "the location farthest from a Starbucks in the continental U.S." Montana and Nebraska ranked third and fourth in one report of the states with the least populated counties in America.
When we first checked in with the Keaster family in Belt, Montana, Bruce told me he needed a good relationship with his banker and feeder to be successful. That goes both ways.
"He's a good friend, basically a neighbor – we just happen to live 1,000 miles apart," cattle feeder Ryan Loseke says. He's been buying and finishing Bruce's cattle for 20 years.
This October, four loads of steers and two loads of heifers made the 958-mile journey from Keaster Land & Livestock to Loseke Feedyard. Steers averaged 675 pounds on arrival, with the heifers coming in between 625 and 630. As Bruce has focused more on his Angus genetics, Ryan has enjoyed receiving cattle that reduce variability.
That consistency is especially valuable in markets where cattle feeders may be leaning on a good relationship with their banker, too.
"I know what to expect from a health standpoint, carcass, performance. So when that market goes from $1.70 to $1.05 in a quick hurry, that's one thing that's consistent. I know the health will be solid and the mortality will be next to nothing. That helps," Ryan says.
A preconditioning program that's been perfected over the past 20-some years keeps the mortality rate nearly non-existent in the feeding phase. There's no doubt feedlot health impacts the animals' end quality grade.
"I know exactly what they've had at birth, branding and pre-conditioning, and I know it's been done well," Ryan says, so he doesn't have to duplicate efforts. "There's nothing we don't know about them before they get here."
That connection doesn't end when the last cattle truck leaves the yard. Bruce calls about every other month. That came most recently while Ryan was implanting Bruce's calves. They're looking good – exceptional, in fact – and some might be ready for market as soon as late March.
"He asks about health, different sire groups. He's interested in any information he can get. Just like all of us, he wants to do something better the next year than he did the last year," Ryan says. "He's trying to get as much information as he can, which tells me he's in it for the long haul."
Those frequent phone calls are well-peppered with family updates. Bruce checks on a colt he sent back to Nebraska on a cattle truck one year – it's Ryan's daily mount now – and Ryan looks forward to hearing about Bruce's new grandkids and the expanding roles of his daughters. Laura and Rachel are both working full-time next to their dad on the ranch now.
Meanwhile, Ryan's daughter Liz is studying to follow her mom and dad's footsteps as a veterinarian. There are stories to share about the time her Canadian internship paperwork hit a snag at the border, and Bruce and Janet jumped in the pickup without hesitation to head north and assist. The Losekes try to make an annual trip to Montana to throw some steaks on the grill and catch up.
"It's just like neighbors around here – like I said, they're just 1,000 miles away. They're good friends and neighbors, and that's almost as important to me as the cattle part of it," Ryan says.
Until next time,
Laura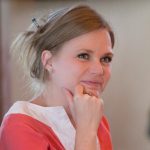 Laura Nelson is based in Big Timber, Montana, where she writes, captures images and tells farming and ranching stories. She's a former CAB Industry Information Specialist who became passionate about the brand and the pursuit of high-quality beef while working at the company headquarters in Ohio. Then wide open spaces, small-town living and those beautiful Crazy Mountains wooed her back west.
---
PS–We're "Following the calves" across the country, too. Travel from Oklahoma to Montana in these installments: