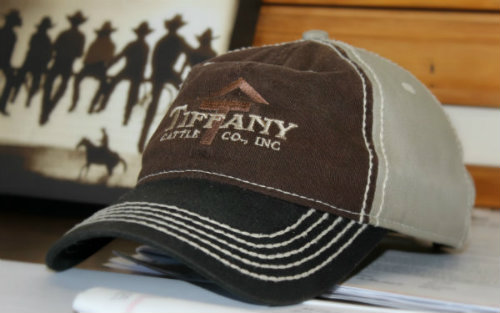 So tell me Miss Morgan, where do you see yourself in 10 years?  Um…well…that's a good question!
If you had asked Shawn or Shane Tiffany that 15 years ago, could they have guessed what blessings lay in store?
In December 2007, at 28 and 30 years of age, "the Tiffany boys" to the locals around Herington, Kan., became some of the youngest feedlot owners in the industry.
Their father Steve was yard manager at Black Diamond Feeders for 14 years, so when former owner Doug Laue was ready to hand off the business that helped launch U.S. Premium Beef, he offered the chance to Shawn and Shane, now owners of Tiffany Cattle Co.
However, this transition wasn't a stroll through the alleyways.
"It was a baptism by fire, no doubt about it," says Shane. "Name change took place Dec. 1 and 10 days later the lights went out—big ice storm. So we ran the feedlot for 10 days without any power. I look now and think how in the world did we get through that but I think ignorance was bliss. We just put our heads down and worked. You know it hasn't been easy but God has just blessed us tremendously."
Recession was about to hit the country and advisors had warned the boys away, that it would be "crazy," but they had faith.
During that first crisis, they had eight customers and about 2,800 head on feed.  Now they feed for close to 130 customers, stay full for most of the year, manage 2,300 head on grass and farm enough acres to not only spread feedlot waste, but grow all the silage and some of the corn they need.
Laue's role as a founding member of USPB helped the Tiffanys with continuing market access, but it's their level of customer service that underscores success.
"Everyone is aware that this is a risky business or it can be at times—you've got weather events and all these different things that are going against you—but no one likes surprises," says Shane. "I think one of our biggest advantages is we just communicate. They don't find out there was a problem with the pen when we ship them, they find out the day it happens. And they don't find out on a piece of paper, I want them to hear it from my mouth and give them every bit of information I can."
They credit most of their success to the quality of cattle they feed but no matter how good the genetics,  it takes people who know what they're doing to create high-quality beef, and the numbers prove they can do it.
In 2013, they fed 21,000 head that made 83% Choice, 5% Prime and including 39% CAB, averaging $58.80 per head in premiums per customer.
In an industry built upon relationships, these brothers have turned customers into friends.  And that's the bottom line.
-Kaitlin