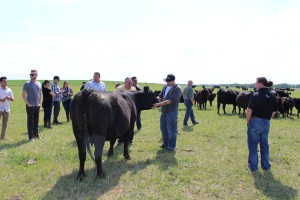 Think about some of the defining moments in your career. You know the kind. If you're a cow-calf producer, perhaps it's calving season that makes you stand back and say, "That's what I love about my job." If you're an FFA advisor, it may be the struggling student that goes on to a successful career in agriculture thanks to your influence, and that makes you say, "That's why I do what I do." If the line of work matches the passion, we all have those moments from time to time.
Hosting groups of licensees and brand partners at various ranches and feedyards has become a key educational initiative for the Certified Angus Beef ® brand. It's a chance for those on the consumer end to get a personal look at what goes into high-quality beef before it ends up in a box in their cooler. It's a chance for them to ask their questions and engage in open and honest dialogue with ranchers. It's their chance to form a first-hand opinion of the beef community and establish a relationship with the people in it.
I often get to be a part of these on-ranch trainings. Dispelling the myths and building confidence in the safety, stewardship and integrity of the cattle business – these are the days where I look at my job and say, "I made a difference today."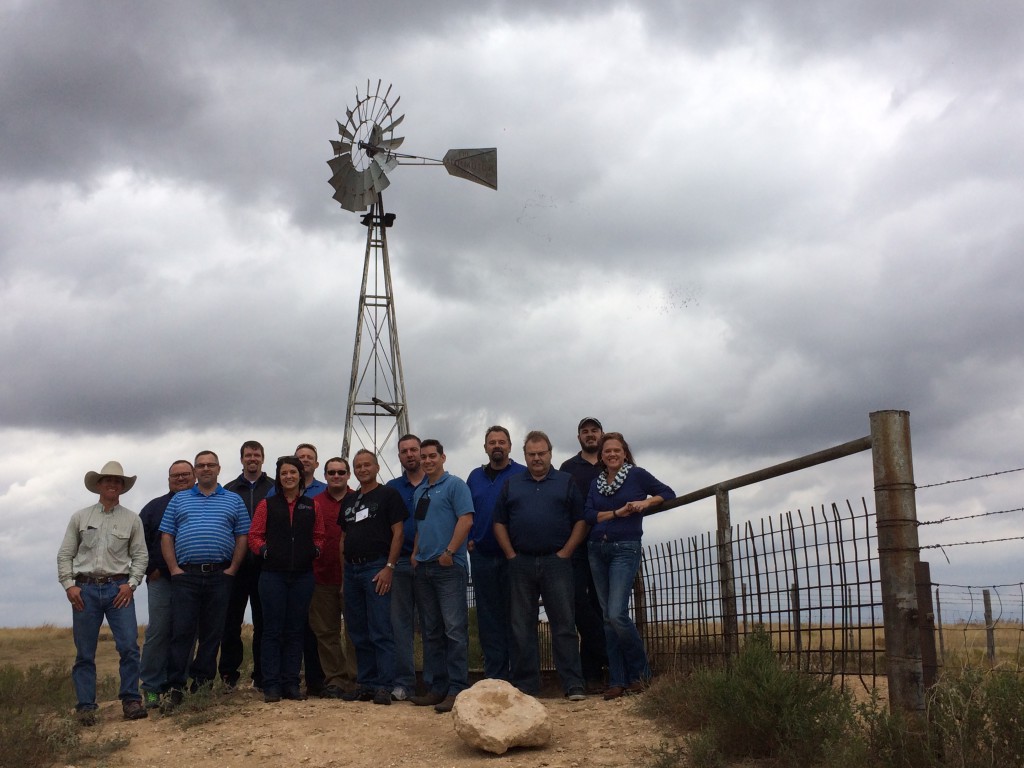 It's not an initiative taken lightly. A total of 18 different tours were facilitated in 2015. The audiences ranged in size from 7 to 100, but overall we reached 603 partners this year.
That may not seem like a very big number if you consider population statistics or the reach of other popular media sources that may publish less-than-credible information about the beef community, but our focus remains on the influence of the people we are able to host – not the number. We know we can't provide this kind of experience to every person around the globe who represents our brand on some level. Instead, there's a careful strategy.
Influence the influencers.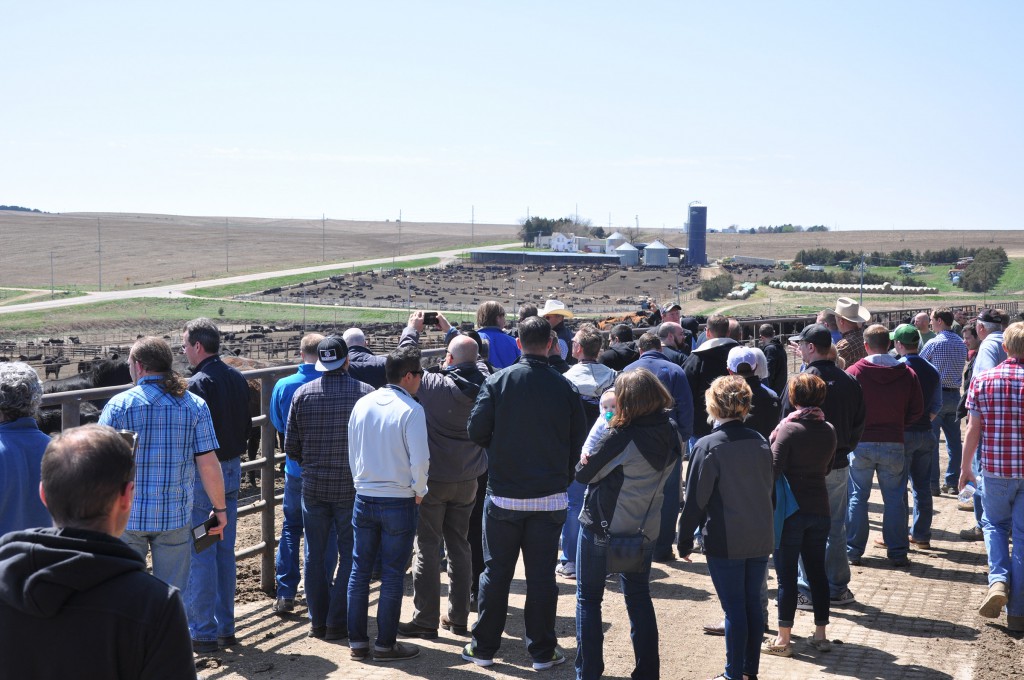 So maybe we can't capture every single culinary student in the country, but we can host the instructing chefs at the Culinary Institute of America and Johnson & Wales University, allowing them to take their stories from the ranch back to their classrooms. We focus on educating leaders in foodservice distribution so they may share their training with the sales force in their company, reaching an additional 100+ people in many cases. The restaurant managers we host will train far more servers in their career than we could hope to. These ranch experiences can often take people who are multiple-generations-removed from agriculture production and turn them into true supporters of our way of life.
What more could we ask for of a third-party endorsement than for someone outside of agriculture to confidently share their positive impression of farms, ranches and feedyards with those they influence? You see, it's not my own testimony on the beef community that gives me job satisfaction on these days. It's knowing that others will go and do the same.
~Kara
—
By the way, have you checked out our whole series of numbers, covering everything from EPDs and premiums to carcass weights and employees?
Day one: $6.93
Day two: 2.5 million
Day three: $204.10
Day four: 12.1 million
Day five: 11/13
Day six: 8 million
Day seven: 139
Day eight: $39
Day nine: 30.1%
Day 10: 120 million
Day 11: -2.26
Day 12: 12 to 15 minutes 
Day 13: 30%
Day 14: 32 million
Day 15: $154,000
Day 16: 118
Day 17: .51
Day 18: 105
Day 19: 1650
Day 20: 36,575
Day 21: 603
Day 22: 23%
Day 23: 31