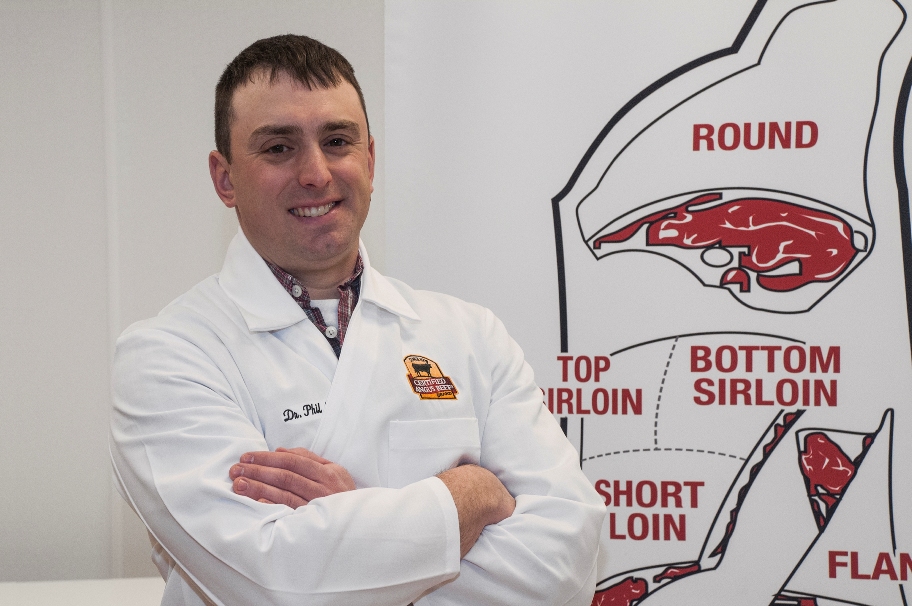 It takes a lot to make Phil Bass speechless but a Wednesday morning phone call did just that.
Animated, boisterous, "Dr. Phil" to all who know the corporate meat scientist for the Certified Angus Beef ® brand, is many things, but not silent. An attention stealer, unselfishly and fully justified, there's something about him that makes you want to stop what you're doing and watch.
But a call from Vance Publishing's Agribusiness Group to notify Phil he'd been named one of the company's 40 Under 40 was enough to slow him down, even if it was just for a minute.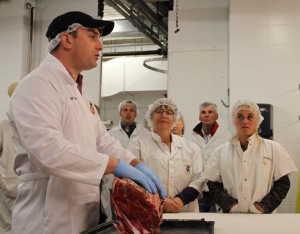 "When I got the phone call, I was speechless," he admits with a tone that's more subdued than normal.
Started just last year, 40 Under 40 recognizes those judged most likely to make a difference for their leadership and commitment in advancing the cause to double food production by 2050, says Vance's Greg Johnson.
"These are 40 of the brightest leaders in the agriculture industry, and we hope readers of all our brands are inspired by the work these young people are doing," he says.
To be an inspiration. Fitting for the young man who earned his PhD with others in mind.
He's a teacher. Perhaps not the traditional kind you would find behind a college podium, but his lessons are lasting, rooted in a passion set on educating others about the agriculture industry he loved as a child.
"Phil is a natural teacher, and shares an engaging mix of meat science and the beef production story with leaders and influencers invested in our food supply," President John Stika says, calling Phil a forward-thinking, creative leader.
Engaging. Maybe it's the sense of humor coupled with intelligence that makes him so. Or perhaps it's simply the fact that he smiles a lot. Whatever it is, it's obvious Phil didn't set out with any master plan to end up where he is today. Rather he is who he is and people seem to like him for it.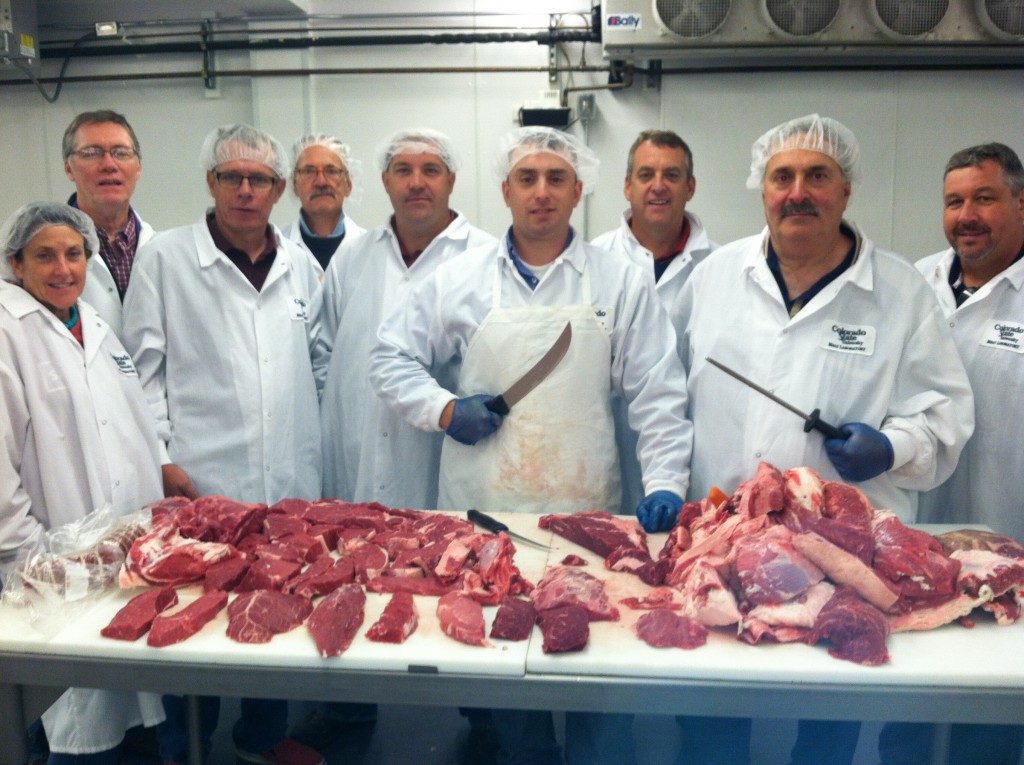 "It doesn't matter where I go, this is me. This is all you get," he says. "I don't know how to be anything different. It's just that CAB allowed me to really start to grow in that respect and do what just comes naturally to me, to teach, ya know."
We know. In the absence of any honor or recognition Phil would still be teaching. Humbled by the nomination, let alone the selection, he sees it as his responsibility to keep up with those who work just as hard "behind the scenes" of the industry.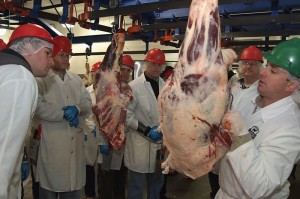 "This is something that other people achieve. I would probably be one of the people writing the nomination, or the guy giving the pat on the back to the other folks," Phil says when asked if he ever saw the honor coming.
But ask anyone who knows him and they probably wouldn't be as surprised.
So from all of us who have the pleasure of working alongside the meat scientist, we offer our most sincere congratulations and a pat on the back for a job well done.
Thanks for allowing me to tell your story,
Laura
Vance Publishing's Agribusiness Group will feature profiles of Phil and the other 39 honorees in November and December print editions of its nine publications, and all will be posted on www.40Under40ag.com.