When beef production is your main business, the mental checklist is never a short one. There's rarely, if ever, a thought given to a slow day, and any so-called downtime is spent researching better decisions for next year.
If I asked most ranchers to rank professional development on their list of priorities, I'd guess most would, by default, allow several other things to take a higher priority. It's an understandable predicament. Our commitment to the cowherd is at the top of the list, but we can't neglect to hone our skills as managers either.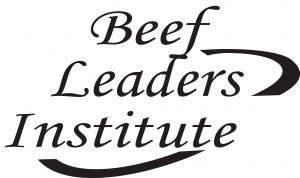 This June, the Angus Foundation will again host its annual Beef Leaders Institute (BLI) class to build leadership qualities within the membership and embark on a week-long tour of the beef industry. For the first time, this year's session includes a trip to Wooster, OH, for some quality time with the Certified Angus Beef staff, sharing the valuable story of what goes into the handling, marketing and merchandising of our brand.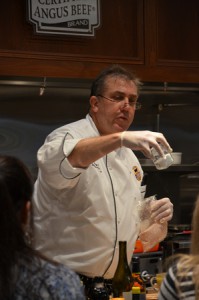 Angus ranchers raise what's in very high demand by the general public: high-quality beef. We hope the time we spend with the BLI class will give them greater insight as to how the value of the brand adds equity to high-quality Angus genetics.
Our current writing intern, Katy Kemp, attended a few years back and said that although she's grown up around cattle and has always known about the other segments, it gave her a chance to really experience the "other side" of the business.
"If you're a cow-calf guy, you tend to focus on that. If you're in stockers or feeders, you focus on that, but there are several components of getting that steak on a plate," she says. "Only on rare occasions, if ever, do you tour the feedlot, packer or foodservice distributor, but with BLI you get to meet and interact with everyone. Hearing directly from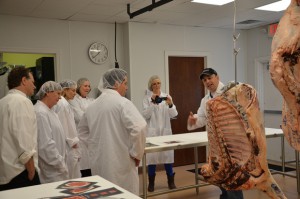 them their daily struggles and demands from their consumers brings what you're doing on the farm full circle and adds a little perspective to the whole farm-to-plate food chain."
"Anytime you can learn from others in the same industry who might have a different perspective, while interacting and having the social aspect of BLI, really strengthens the whole industry and the products we are providing consumers," she says.
Amen.
For more information on the Beef Leaders Institute, visit http://www.angus.org/pub/newsroom/releases/121614_BLI%20Applications.aspx or to apply today, visit http://www.angusfoundation.org/Fdn/Files/2015BLIApplication.pdf
Applications are due March 2, so don't delay!
~Kara