Here's your weekly Meat Market Minute: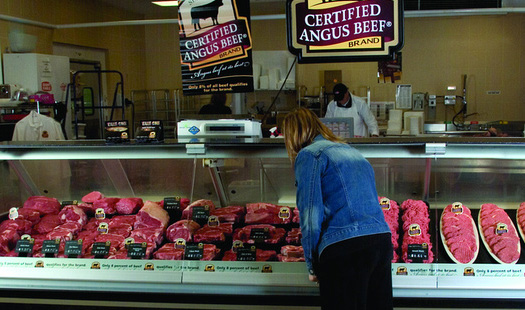 Production was significantly cut on Monday of last week as packers worked to minimize losses and regain position. That day's federally inspected harvest was estimated at only 97,000 head, down 33,000 from the Monday before and setting the pace for a final weekly total 6.4% lower. Despite that, packers found themselves paying equal money with the previous week for market-ready cattle with the vast majority of the week's trade occurring at $122 last Wednesday.
The boxed beef market continued to find its trading range as packers discounted values to move inventory. That said, there were some bright spots in the market coming off of Easter week, as buyers began to look for products to fill late Spring needs. Overall, there is a concern that limited production over the next few weeks might leave availability in question and many buyers find themselves with limited inventory. CAB® loins found significant support after several weeks of downward pressure, specifically CAB® strip loins, although they remain at levels below previous year.
Until we meat again,
-David