With the Fourth of July quickly approaching, it's prime time for barbecue. Many pit masters pick beef as their meat of choice — think classic, smokey brisket and tasty beef ribs. Yum!
The Culinary Center recently hosted the annual Brand Ambassador Summit, welcoming chefs from all over the country, including a handful of barbecue specialists who sat on a panel with our resident meat scientist, Diana Clark.
What might have been most compelling about the panel was a comment made by Clark. She spoke about getting started with barbecue, because it is still a community despite regional differences. "You ask a question," she says, "and people are willing to give you all their secrets because they know you can't do it as well as them."
How can cattlemen become such good herdsmen and so well-versed in their programs that they can't wait to share their management or genetic "secrets?" I think that attitude is already in the mix, but how can the beef community continue to embrace it as a young, up-and-coming generation finds the balance between tradition and innovation?
That's some barbecue food for thought.
Comments below feature a snippet of other discussions had among chefs during the panel.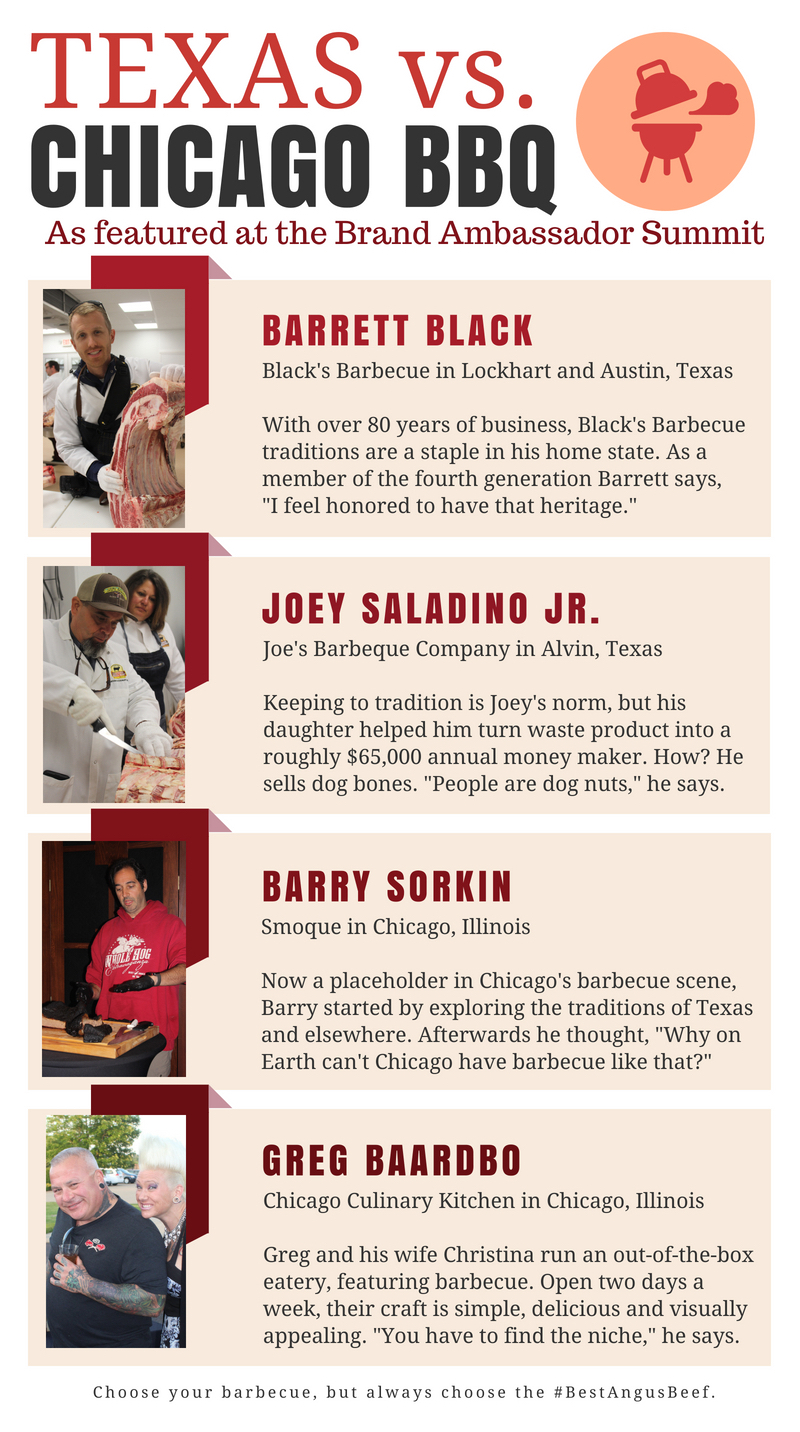 The balance between tradition and innovation is something that Black's Barbecue is challenged by and the Chicago Culinary Kitchen writes its own rules for.
Towards the end of the panel, moderator Chef Michael held a speed round. The consensus on those quick-fire questions was that the most popular sides dishes are beans and mac & cheese, everyone prefers low-and-slow cooking with dry woodsmoke, and whether the fat side should be up or down is smoker dependent.
Finally, the debate on sauce or no sauce was simple.
"It has to taste great both ways," Barrett Black says. "It's the customers choice."
Texas, Chicago, Kansas City, Carolina, Memphis or whatever it is — choose your barbecue, but always choose to aim for your best Angus beef. It's what the customer really wants, and hopefully you see them become a patron like you might be at the local barbecue joint.
Doing my best by beef,
Sarah
---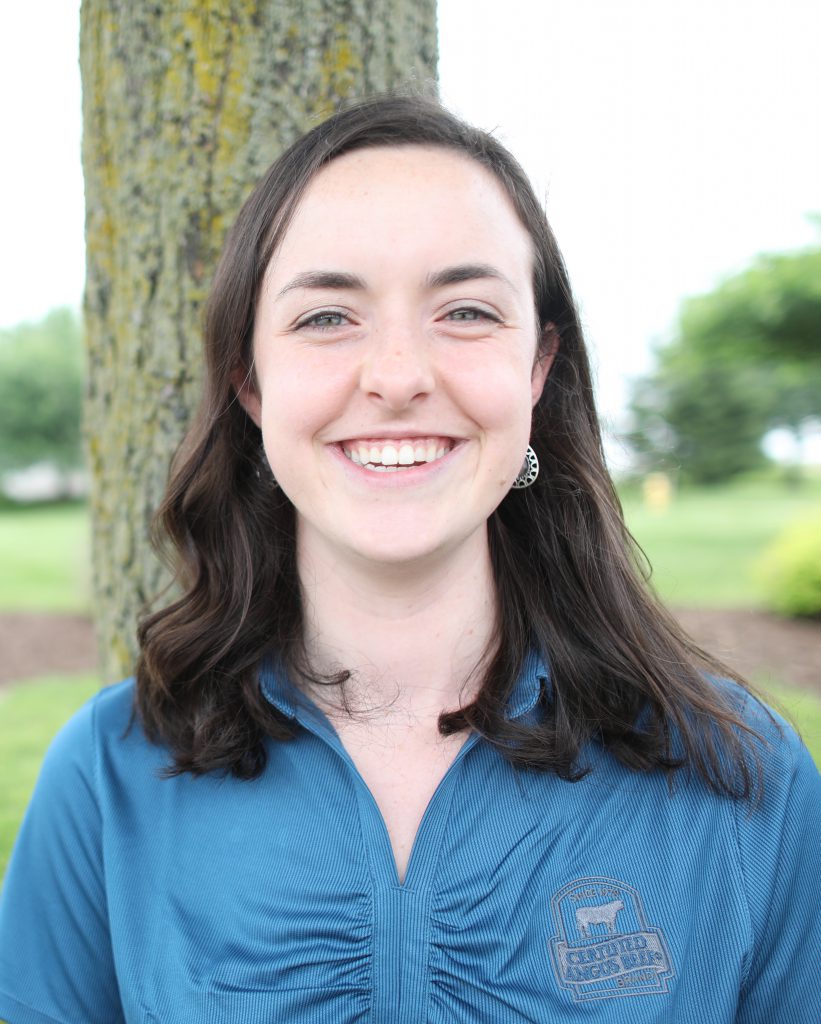 Sarah Moyer interns at the headquarters office in Wooster, Ohio. The senior in ag communications at Kansas State University aims to improve her writing by sharing stories of high-quality beef producers, as they work to improve their herds.