Beef State senior interns with CAB
Fifth generation on her family's 120-year-old Diamond Bar Ranch near Stapleton, Nebraska, Natalie Jones joined the Certified Angus Beef LLC (CAB) producer communications team this fall as an intern. 
"Besides her writing skills, Natalie brings an insider's perspective on Sandhills cattle ranching, from health to genetics and grazing management," says Director of Producer Communications Miranda Reiman. The internship fits into Jones' last semester at the University of Nebraska-Lincoln, where she's completing her bachelor's degree in agricultural and environmental sciences communication with a minor in the Nebraska Beef Industry Scholars Program.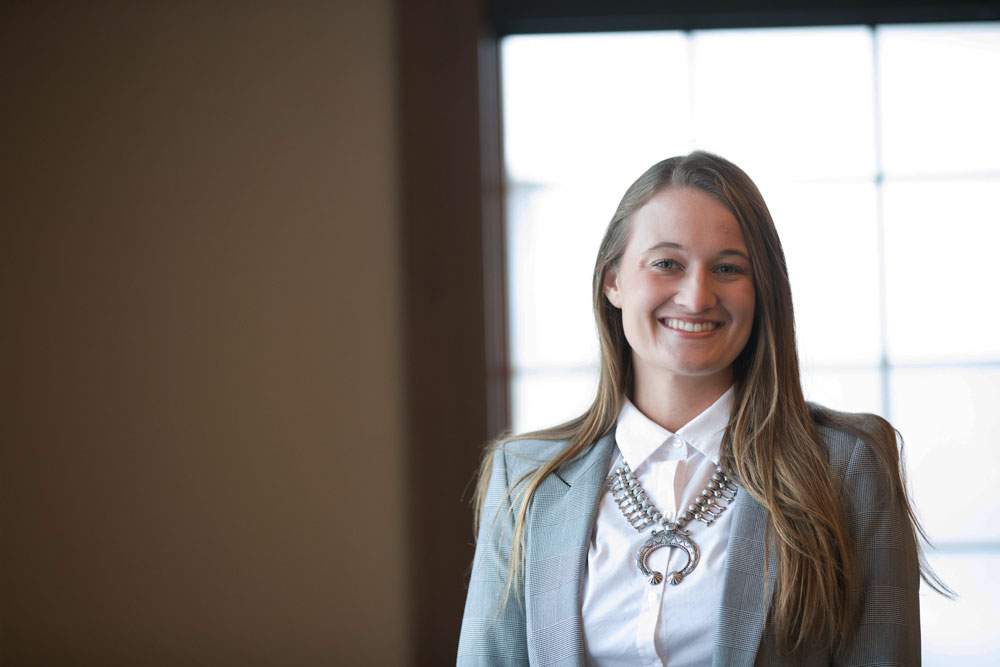 Working from the Beef State, Jones helps the CAB team across the country craft stories about outstanding Angus producers and inform audiences through technical articles, features, news releases, video scripts and social media.
"I come from a place where cattle are king, so I know the value in 'Targeting the Brand' through sire selection and herd management," she says. "People work hard to make their living in livestock, so I hope to help point out ways to add value to their cattle.
Jones formerly interned with Superior Livestock Auction in Fort Worth, Texas, and grew up showing livestock in 4-H. A member of Agricultural Communicators of Tomorrow, she also served UNL student government as a senator for the College of Agricultural Sciences and Natural Resources. 
Her ties to the industry come from a lifetime of working in it. Some of her favorite memories are working cattle with her parents Robert and Susanne Jones and siblings Shaylee, Grant and Lance.