He's not a cattleman, but Kent Black may look familiar to those who are.
Maybe you remember the owner of The Original Black's Barbecue from our recent video "Quality Outside the Middle Meats," in which he talked about the importance of really good brisket and being an early fan of the Certified Angus Beef ® brand. Or maybe you saw his photo in the Angus Journal when he accepted the brand's Legendary Establishment in Barbecue award in 2017. Perhaps you've seen him on Food Network, the Travel Channel or one of the national morning news shows.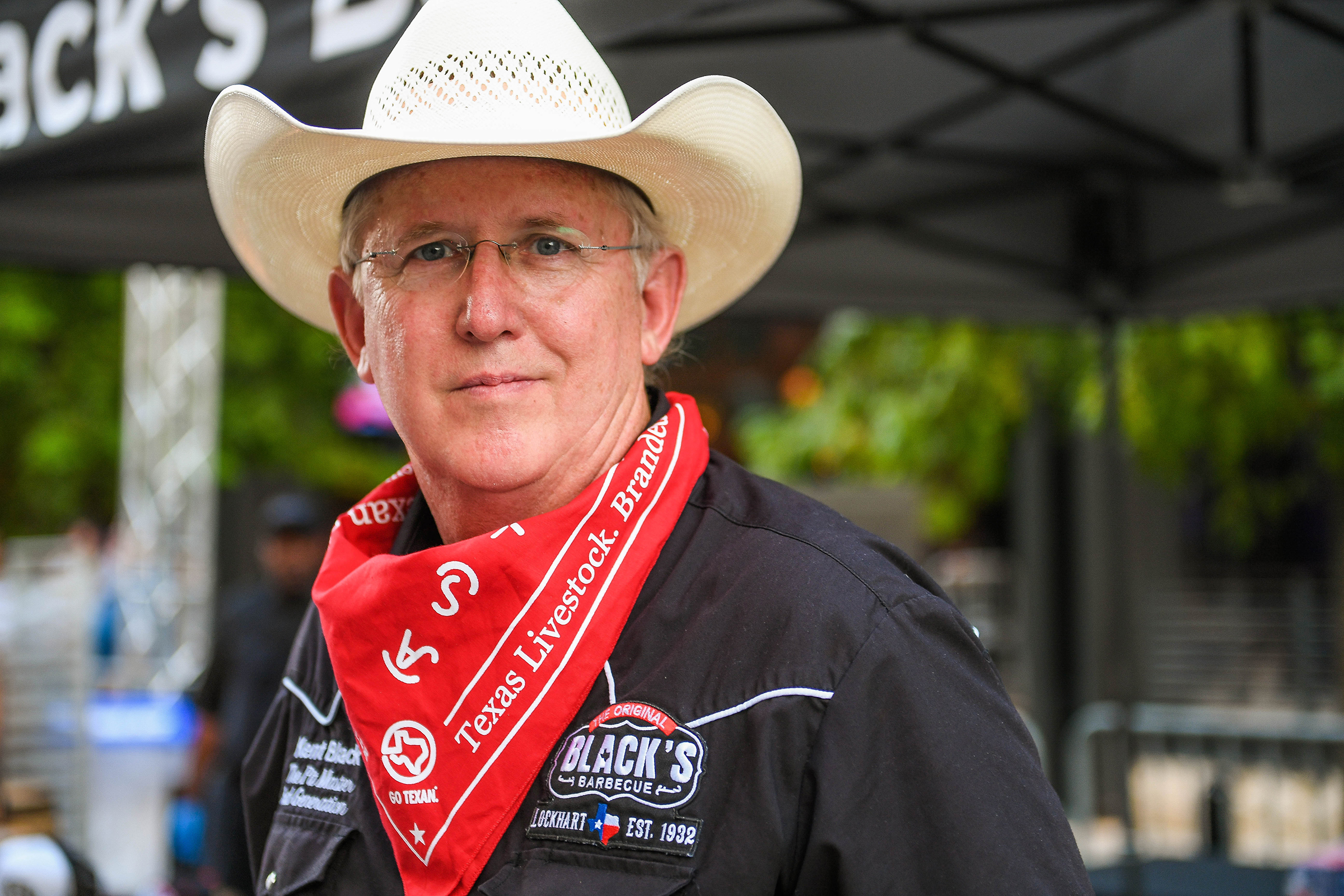 The Original Black's Barbecue has been on my bucket list (which, I'll admit, is largely made up of restaurants) for a few years, and as a Texan, it's a little embarrassing I haven't made the trip yet. I've come close a few times, of course. But it seems every time I've been in the general vicinity of Lockhart, which is about 370 miles from my home, there's been a ranch visit or meeting to get to, or it's been the wrong time of day for a meal. So, when Miranda asked me to write about the multi-generational aspect of the business for an upcoming issue of Angus Journal, I got a little giddy. I could almost smell the post oak smoke and taste the brisket. Unfortunately, deadlines and schedules didn't allow for an in-person visit, so I did the interview over the phone. By the end of the call, though, I knew I'd make visiting a priority on my own time.
Though my questions were different, Kent was a lot like talking to a cattleman. Despite being incredibly busy, he was laid back and friendly, and asked about the weather in my part of the state. 
As we talked about the restaurant's long history (it's the oldest barbecue establishment in Texas always owned by the same family), I learned his business isn't that different from the producers who raise the beef he serves. Quality is job one, and sometimes it takes money to make money.
"We've built this company around good brisket," he says. "As soon as Certified Angus Beef became available, we were in. We were early adopters, and we've stuck with it ever since then. We've been asked to switch to other branded products several times, and occasionally, we've tried one. But you just can't beat Certified Angus Beef."
He says the brand's 10 specifications help him serve up a consistently good eating experience, something his grandfather always preached.
"He would always tell us, 'Well, maybe your barbecue was really good last year. Or maybe it was really good last week. But how was it today at lunch? Because that's all that really matters.'"
Kent says while it costs a little more to serve CAB, it's worth it.
"It's a premium brand, and we have not minded paying that premium, because it really shows in the product," he says. "There are other, less expensive products out there, but they're less expensive for a reason."
-Katrina
p.s. Look for my story on the Black family in an upcoming issue of Angus Journal.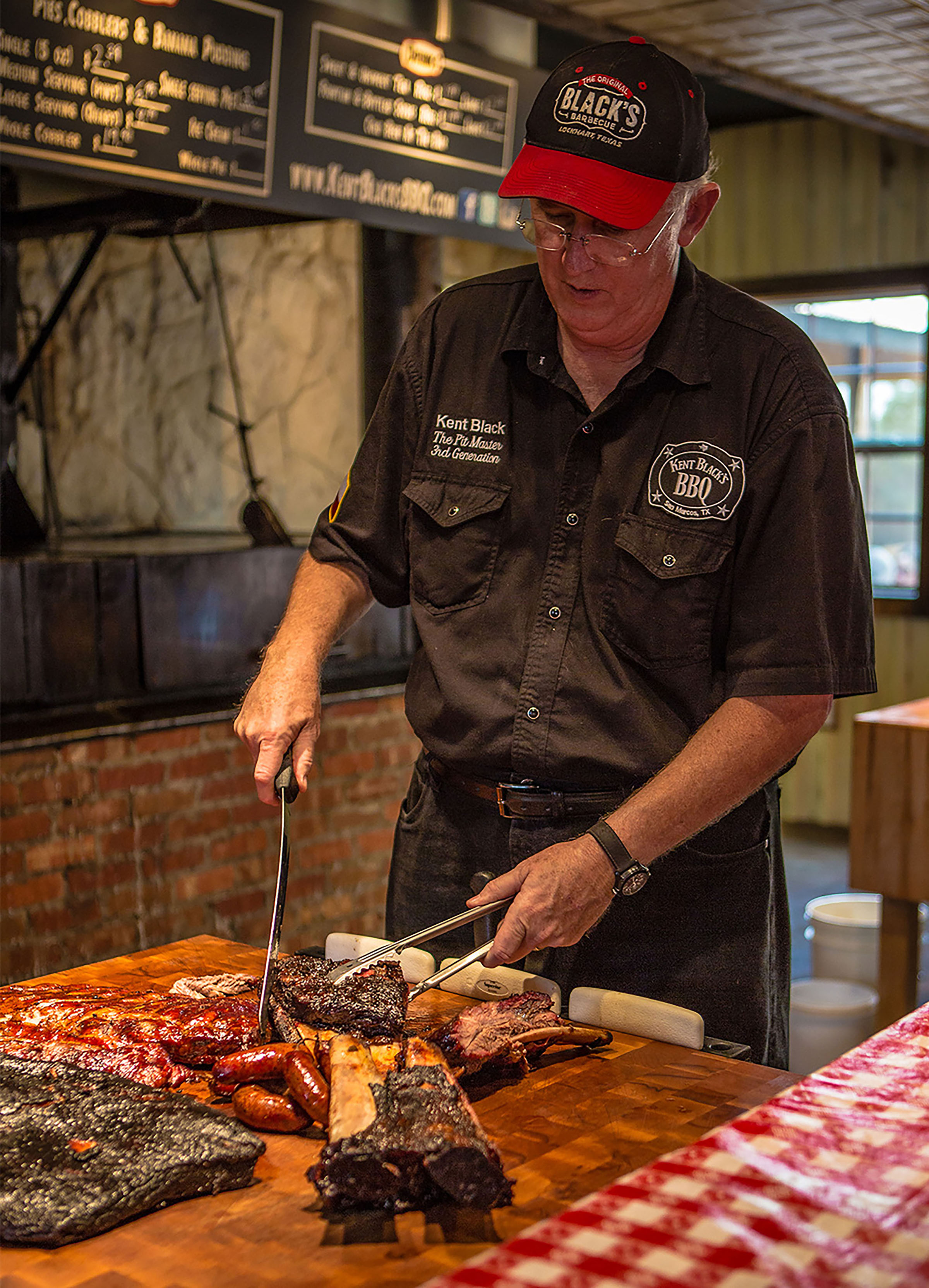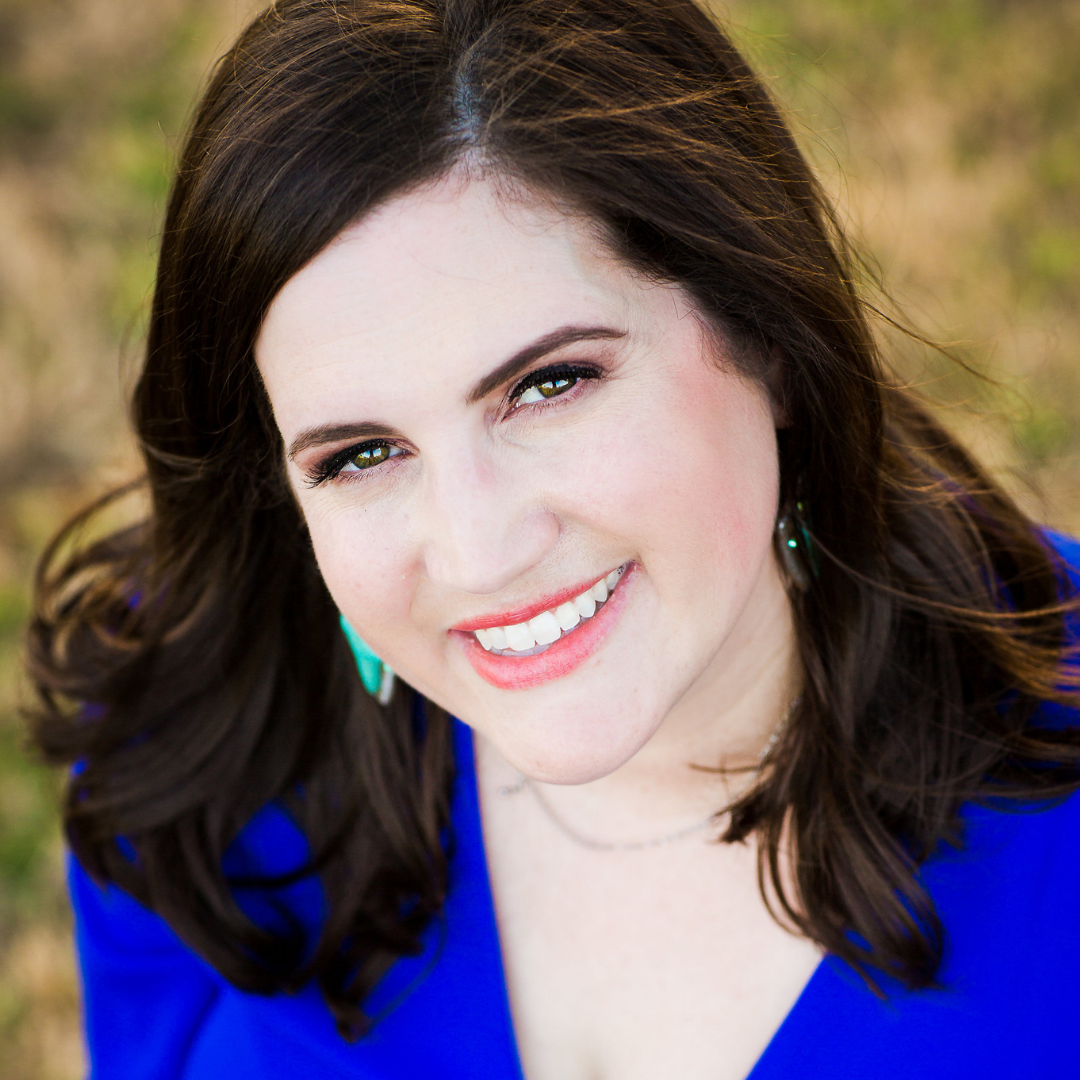 About the author: Katrina Huffstutler
As a freelancer, I've written everything from features to advertising copy to inserts for fast food bags. But I love nothing more than sharing cattle producers' stories — especially when those stories have the potential to improve management practices and bottom lines. Based in Texas with a home office view of Angus cows and the occasional tumbleweed, I'm thankful to be a long-time contributor to the brand's producer communications efforts. Other list-toppers? Jesus' love, my family and well marbled ribeyes.