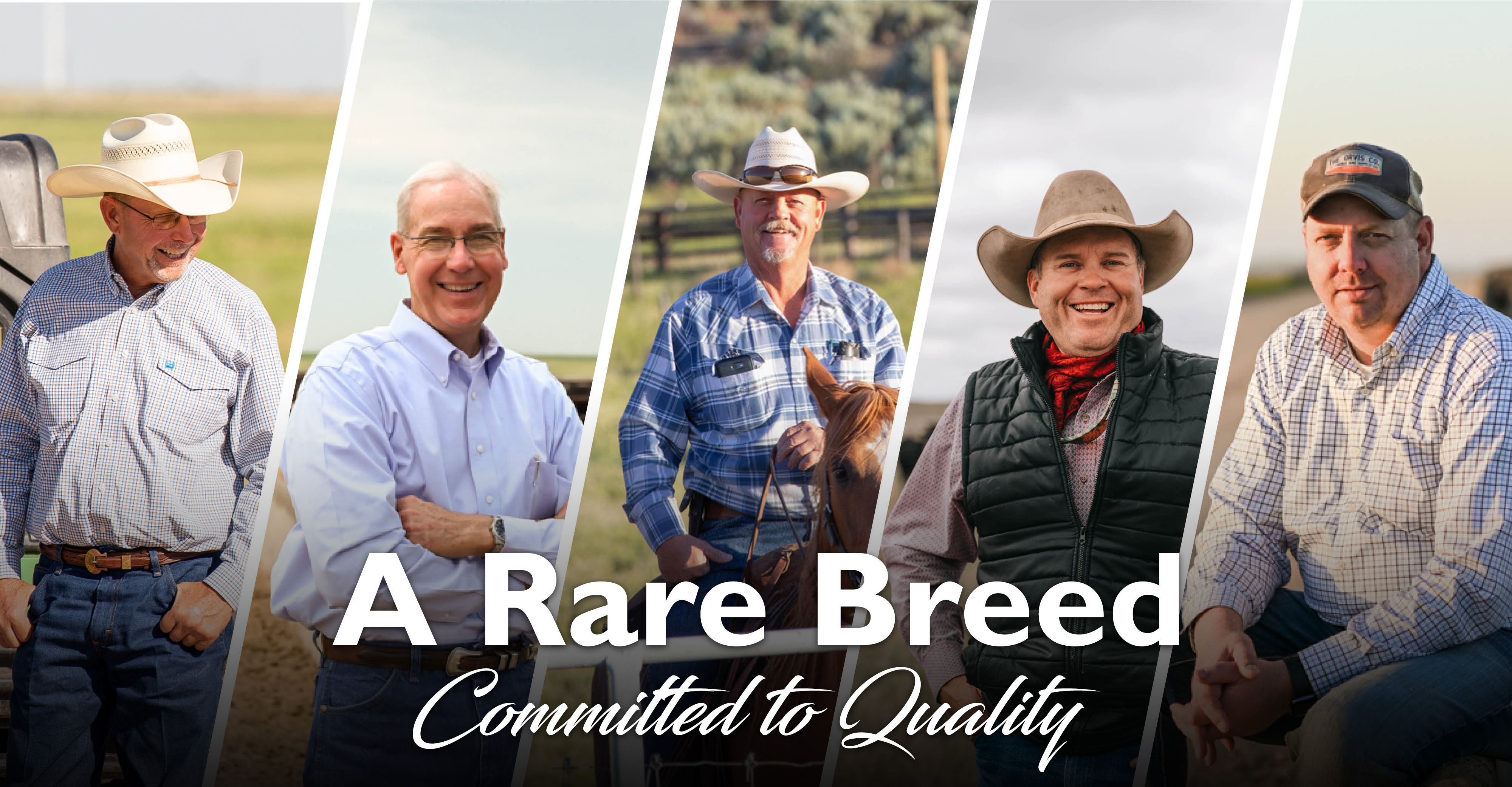 Not every cattleman is created equal
Why is it some people go through life satisfied with sitting still, keeping on keeping on, while others have an insatiable drive to keep getting better? When cattlemen possess that motivation, it drives their breeding goals and business decisions. It's a hallmark of their relationships, their service to the greater industry and their sense of duty to do the best with what they've been given.
When you meet these kind of cattlemen, there's an almost a palpable sense of determination.
These are the stories of cattlemen and women, involved in various stages of production, who are unconvinced that status quo is an option.
Art and Stacy Butler
Spring Cove Ranch | Bliss, Idaho
"I am proud of the enduring faith in a breed of cattle and the enduring commitment to labor, to hard labor, to building fences and moving cattle; and the commitment to agriculture and to taking care of the land," Stacy Butler says.
Endurance. That's what it takes to build a ranch over the course of a century.
As the third Mr. and Mrs. Butler to host dinners at the same kitchen table many traditions remain, but the cattle are better and the land looks refreshed and invigorated compared to the black and white photos of times past.
"Marbling is something that you can add to these cattle no matter what size and what your goals are as far as productivity. I mean it's a free addition basically."
Art Butler
Tom Jones
Hy-Plains Feedyard | Montezuma, Kansas
Better every day. That's a motto Tom Jones knows well.
Though improvement may look different than it did 20 years ago, the mission is the same: go after the demand drivers.
"We have cattle grading 100% Choice and now we are working on the Prime, so what is the next demand driver going to be?" Jones asks. "We have to look to our new customers and they are looking for transparency, wholesome food. They are looking for traceability, so those are some of the things I'm looking for in the future."
"I feel good nights when I go home knowing that everyone did the best they could."
Tom Jones
Steve and Ginger Olson
Olson Land & Cattle | Hereford, Texas
The Olsons are no strangers to hospitality, hosting ranch days for the Certified Angus Beef ® brand with chefs and retailers in tow.
At the brand's request, they've also attended media events and other venues where the public can interact with ranchers. Every time, people find the Olson hospitality a quiet comfort and gentle service to others.
They intermingle with chefs and distributors, answering questions about ranching and how cattle are raised, making each person just as welcome as if they were back in Texas gathered around their dinner table.
"I think the cattle industry is sustainable in every aspect, but I also believe that we, as cattle producers, have that responsibility to share with others," Steve says.
"We have come to know that we've got to tell our story. No one else can tell it for us."
Steve Olson
The Timmerman Family
NA Timmerman Inc. | McCook, Nebraska
If you're looking for a Timmerman, first check the office or the yard.
"Hard work will give you a lot of luck," Norm says. He watched his dad live that truth, just as Norm's three children watched him.
Every detail matters, from pen maintenance and cattle health to balancing the books and reading bunks. Consistency in all the little things. Being attentive. Working hard. They're not just words, but the unwritten code that makes them good cattle feeders. 
"I like the self-satisfaction of knowing I did the best I could do," Jason says.
"I like the self-satisfaction of knowing I did the best I could do."
Jason Timmerman
Ryan and Ronella Noble
Noble Ranch | Yuma, Colorado
Once the Nobles bought Angus genetics in 2001, everything changed.
No more is the rancher searching for what changes to make, only continuing progress toward quality. In everything he does, Ryan pushes the limits of success.
"We take a lot of pride that this place has been in the same family," Ryan says. "We hope that continues. But it's also got to be financially stable."
The family's only source of income is cow money, so the business focus on growth is essential to supporting ranch and family affairs.
"If you'd asked me when I was 6-years-old, 'What do you want to be when you grow up?'
I want to be a cow guy. I want to be runnin' cows. That's what I want to do."
Ryan Noble