Our "Day in the Life" series continues as we check in at early o'clock to follow a meat cutter through his routine.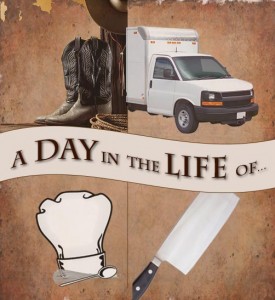 It's not long after 3 a.m. when Pat DiBiasio's alarm clock lets out its morning tirade to an unwelcoming audience of two.
After this many years, his wife has grown so used to the ritual siren that she barely stirs. She knows it's her husband for whom the bell tolls.
The countryside surrounding his rural Medina County home is draped in blackness not meant for any reasonable human's eyes. But as he climbs into his car and drives off for the day with a smile on his face, it becomes quite clear – this isn't a time of day meant for regular people.
It is the hour of the meat cutter.
The Meat Man Cometh
For as long as he can remember, big hunks of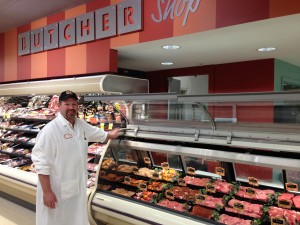 meat, sharp knives and bitter working conditions were part of the norm for DiBiasio. His father was an old-school meat man with Tops Friendly Markets in Northeast Ohio, and Pat was always willing to jump in and get his hands dirty.
During his formative years, he tried some different employment and attended the University of Akron for a spell, but DiBiasio's fate had already been etched into the butcher's block.
"I can remember the first piece of meat I cut," DiBiasio says. "It was an oxtail, and with oxtails, you have to cut them between the bones just right for them to come apart. I got it on my first try, and the meat manager in the store at the time said, 'The kid's a natural.' I should've run right then and there."
Like his father, DiBiasio joined the Tops meat team, and was slowly indoctrinated into the meat cutting brethren. When Tops closed in the mid-2000s, he worked as a buyer before being introduced to one of the most
unique grocery experiences in Ohio.
Buehler's Fresh Foods
It was 1929. Depression was just beginning to canvass the country. In the blink of an eye, hundreds of thousands were left sifting through the rubble of their lives suddenly run amok by a great stock market crash in a city far, far away.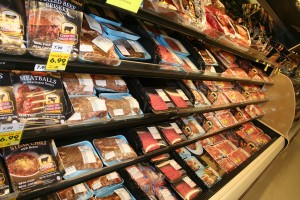 But Northeast Ohio's gritty facade has always allowed it to remain somewhat insulated from national tragedy. And while the rest of the country was sent reeling, Ed and Helen Buehler were just beginning to carve their path.
They opened up a small grocery store– a mom and pop stand by today's standards – in New Philadelphia. Three years later, they brought their business to Wooster.
Operating under the principle of providing excellent customer service, free delivery, garden-fresh produce and a clean, well-kept store, the business thrived.
Over the next couple of decades a handful of nearby stores opened up and suddenly Ed and Helen's fledgling storefront was a full-blown retail operation.
Under the steady hand of the Buehler sons, Don and Gene, grandsons Bob, Roger, Greg, Dan and Scott, and now even a few members of the fourth generation of Buehlers, the business has grown to 13 stores.

Time to Make the Doughnuts
It's just after 4 a.m. when DiBiasio strolls in the back door of his building – dubbed Buehler's Forest Meadows for corporate identification. It's one of the oldest stores in the family, and doesn't have many of the bells and whistles found within its younger siblings.
But that's the way he likes it. There's an undeniable pride that's easy to glean from DiBiasio and his coworkers about this store. It's old. It's not as shiny as it once was.
But it's theirs.
Across the store, shelves are being stocked, pastries are being baked and, in his meat department, DiBiasio and his trusted sidekick, Mary Jo Mattie, are assessing their coolers, identifying which items need to be shelved before customers arrive.
Mattie, a Pittsburgh native, has been with Buehler's for 25 years. She started at Forest Meadows before moving across town to one of Buehler's newer
locations, but, like many of the old store's employees, she came back home.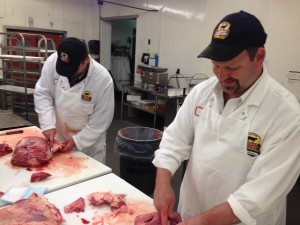 By 7 a.m., DiBiasio's right hand man shows up. Larry Maitland started with Buehler's in 1975 and was the meat manager for many years before joining Mattie at the fancy store across town. Now semi-retired, Maitland, too, has come home as a part-time meat cutter.
While DiBiasio and Mattie are pulling everything from Superior Bacon to Bob Evans sausage, pre-packaged chicken wings and partially-cooked roasts from the cooler, Maitland runs his butcher's knife across the steel and begins carving fresh meat.
A new advertisement for Buehler's featured sale items hit newspapers this morning, and DiBiasio is hoping experience has taught him how much of each product needs to be available to meet customer demand.
As the day unfolds, do they run out? Or what causes a glitch in their "normal" morning routine? Read on in part II tomorrow to find out.
To catch up on the entire series check out these posts: