Exactly 365 days ago, I sat down at my desk and scribbled out my rough thoughts on how our Supply Development team could make our dream of hosting our own blog a reality. What would we talk about? Who would write it? But most importantly… who would READ it?!
It was nerve-wracking to push "publish" on our first post, hoping at least one poor soul would stumble upon our new site and read. Now one year, 158 posts and nearly 15,000 views later, it's a pleasure to wish the Black Ink blog a happy blog-iversary. Thank you to all you wonderful readers out there — we've loved hearing your comments, sharing your ideas and learning about the blogging world! 
To celebrate, I dug through our readership statistics and re-enjoyed what your clicks told us were the top 11 Black Ink Blog posts of 2011, our first year of blogging. Here they are: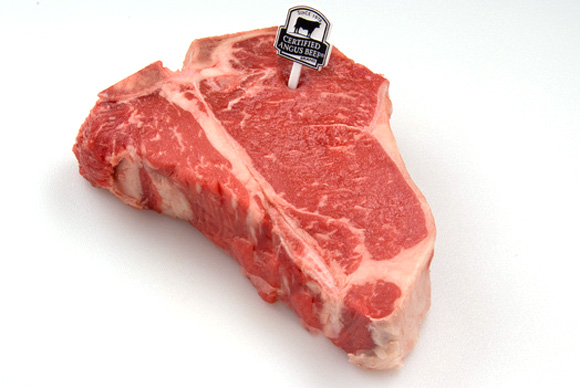 11. The grill's best friend: Jen Gillespie explains how the three c's of beef buying – cut, color and consistency — can make your steaks a grill's best friend.
10. Crushing Meat Myths: The American Meat Institutes' Janet Riley joined us on a Kansas field day to help arm cattlemen with the tools they need to promote the beef business.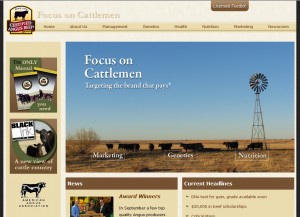 9. Focus on Cattlemen: The new www.CABpartners.com website turns its attention to you, providing the management, genetic, nutrition, health and marketing information cattlemen need to align themselves with the world's largest branded beef company.
8. Myths of a consumer variety, courtesy of one bad article: Miranda's Parenting magazine hit a nerve, and she sets the record strait on a Mythbuster Monday.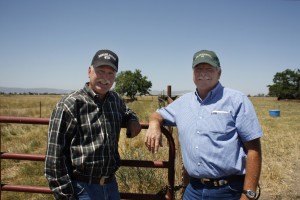 7. Tour of California cattle country: Travel up and down the scenic California coastline with Anthony and Laura, as they visit the 2011 CAB Seedstock Commitment to Excellence award winners.
6. Are you a beef expert? We all fashion ourselves an expert of some sort, but are you a beef expert? Readers took our beefy quiz to find out.
5. Ghost yards: Gary had a bit of an erie experience in Oklahoma driving past this "ghost yard…" He discusses what is takes to make it in the feeding business.
4. Memorial Day: scenes of our beautiful America: Perhaps its their access to all those spacious skies and amber waves of grain, but we thinks agriculturalists are pretty patriotic. We celebrates Memorial Day with an ode to our beautiful country.
3. Wordless Wednesday: scenic feedyards? You heard us… scenic feedyards. There's nothing prettier than a line of black beauties at the bunk of a CAB-licensed feedyard (in our humble opinion).
2. Let's work together!  Gary reminds us to let the consumer vote with his or her wallet or pocketbook and tell us where their beef demand is instead of throwing stones at our fellow cattlemen.
1. The American farmer meets African agriculture: Around the globe, understand having a one-track mind when it comes time to harvest corn. Back home in America after a trip to east Africa, Laura shares her gratitude to the modern marvels we enjoy in today's agriculture industry.
Thanks for reading along this year – we're looking forward to another great 365 days of black ink!
-Laura